Labor, management fail to reach wage hike pact again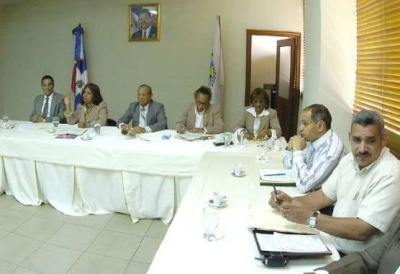 A previous round.
Santo Domingo.- After almost four hours holding meetings separately, employers and workers' unions on Thurs. concluded talks over the salary increase without reaching an agreement.
The nearly 10th round of talks was postponed until next Tuesday at 10am at the Labor Ministry.
Dominican Employers Confederation (Copardom), president Juan Alfredo de la Cruz said the issue of the reclassification of companies can no longer be delayed.
"Today's meeting did not address the issue of percentage to increase the minimum wages of the non-sectorized private sector" de la Cruz said.