Albizu: "Negative effect suffered by tourism has been reversed"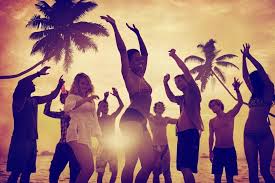 CENTRAL BANK GOVERNOR REVEALS 4.7% ECONOMIC GROWTH

 He said there is a real recovery
The governor of the Central Bank ( BCRD ), Héctor Valdez Albizu, reported that the negative effect suffered by Dominican tourism during the first half of the year following the death of several American tourists has been reversing, to the point that we can talk about an authentic recovery of this vital sector for the generation of foreign exchange.

He said the Dominican economy grew 4.7% in the first half of this year, compared to the same period last year. Meanwhile, accumulated inflation in the January-June period reached 1.17% and 0.92% year-on-year, according to the data provided by the official during a meeting with the board of the Association of Industries of the Dominican Republic ( AIRD ), with whom he took stock of the performance of the local economy and the industrial activity of the country.
He considered that the data represent a positive achievement, despite the adverse international environment and current internal conditions that caused a slowdown in production and consumption, according to a statement from the BCRD.
The Dominican economy is projected to grow between 5.0% and 5.5% this year, "the fastest-growing in Latin America," he said.
According to Valdez Albizu, the Dominican Republic, because of its macroeconomic stability and legal certainty, "continues to generate confidence in international investors, who continue to show interest in the local market."
In that regard, he said that foreign direct investment was $ 805.2 million in January-March and is projected to exceed $ 2.5 billion at the end of the year.
Regarding the exchange market, he stressed that so far this year the depreciation has been only 1.5%, "something really insignificant" and much lower than that recorded in the same period of 2018 when it was 2.8%.