Dominican wind farms 1st power plants to get carbon credits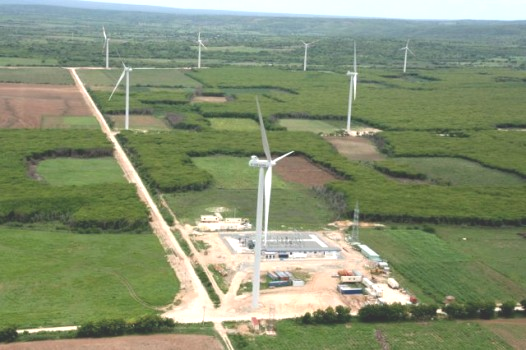 Santo Domingo.- The two phases of the Los Cocos Wind Farm, of the Haina Electricity Generating Company (EGE Haina), became the first power plants in the Dominican Republic to receive Reduced Emission Certificates (CERs) (Cap-and-trade).
Carbon credits, granted by the United Nations Framework Convention on Climate Change of the UN are an international mechanism that promotes the reduction of pollutant emissions into the environment, causing global warming.
Los Cocos Wind Farm located between Juancho, Pedernales, and Enriquillo, Barahona (southwest) received a total of 636,531 CERs. These carbon credits are generated in proportion to the amount of equivalent tons of carbon dioxide that are no longer released into the atmosphere.