'Political component' drives up prices on farm goods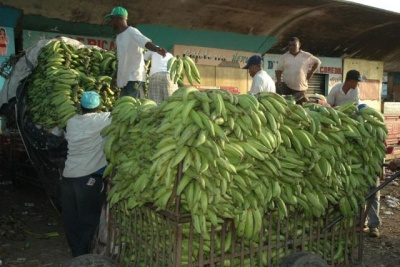 Santo Domingo.- Agriculture Minister, Osmar Benítez, announced Mon. that the massive sale of farm products at popular prices will be expanded starting this week.
Since the end of Oct. Agriculture, along with other agencies, initiated a plan to sell plantains and bananas at low prices to counter an upward trend.
Benítez said the program, in some 25 neighborhoods of Santo Domingo, will be expanded to 50 neighborhoods, adding cassava, sweet potatoes, chickens and eggs, at RD$3 each.
Through this initiative, plantains are being sold between RD$5.50 and RD$7, and bananas for RD$2. "This measure has helped stabilize the price of these supplies downwards."
"That program is going to double now. From today we will make that effort."
Politicized
Benítez added that the increase in prices of some farm products has a "political component."
As proof of this, he said that, according to statement by producers, there were people who were buying plantains for as much as RD$16 when they were selling costing RD$12.