Technology and access to data, among challenges of Dominican agriculture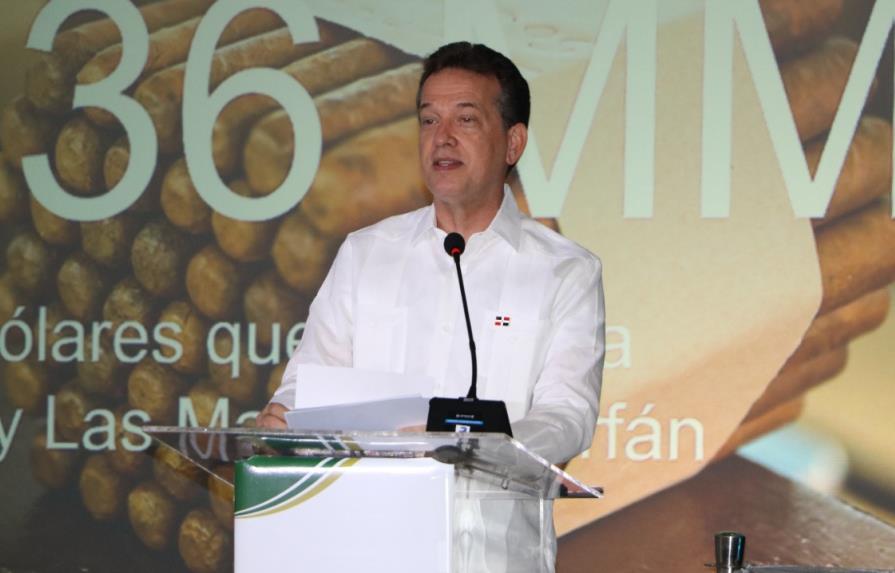 Víctor Bisonó, Minister of Industry, Commerce and Mipymes. ( EXTERNAL SOURCE )
The Minister of Industry, Commerce and Mipymes (MICM), Víctor Bisonó, said yesterday that, in these times, the use of manufacturing techniques, machinery, or tools that add value to production and give innovative results is an indispensable action to remain in the agro-industrial market, to continue producing and exporting quality Dominican products to increasingly demanding markets.
Speaking on Innovation in the Dominican Republic's Agribusiness Export Industry at the XXIII National Meeting of Leaders of the agricultural sector, organized by the Dominican Agribusiness Board, Bisonó said that innovation had been an essential element for the development of more competitive and sustainable economies, capable of generating greater welfare for society as a whole.
He said that the Dominican Republic has 2.6 million hectares of land dedicated to agricultural and forestry activities, and about 20% of it is used to promote a diversity of crops.
He indicated that the Dominican agro-industrial sector contributes 2.4% of total national exports. This means that for every 100 dollars exported, the agro-industry generates 2.4 dollars.
However, the Minister of Economy, Planning, and Development, Pável Isa Contreras, said in a previous conference that the Dominican Republic does not have sufficient data on the national agricultural sector, which prevents having "good" public policies towards the sector.
"I think that reflects the importance we have given as a society to agriculture. If we do not have data it is because we are not paying attention to agriculture and we think it is not important, and it is extremely important. Without data there are no good policies, there is no way to make robust programs if we don't have good data," he said.
Isa Contreras stressed the importance of bringing rural development to the public stage to put people at the center with agricultural transformation as the means.
Limited access
Bisonó explained that by 2021, the country ranked 11th as a supplier of exports from Latin America and the Caribbean, with a total exported amount of US$11,831.53 million, thus cornering 1% of the region's exports.
"In our country there is a broad base of small producers and family farming systems that have limited access to modern agriculture. This brings them up against various challenges in terms of supply and demand, which are essential for their development and to be able to market their production abroad on favorable terms," said the MICM official.
In addition to the above, the official said that for the export segment, measures related to consumer health should be taken into account that deepen and expand the requirements for entry into the markets of developed countries such as the European Union and the United States.