Plastic industry reiterates its commitment to innovation and sustainability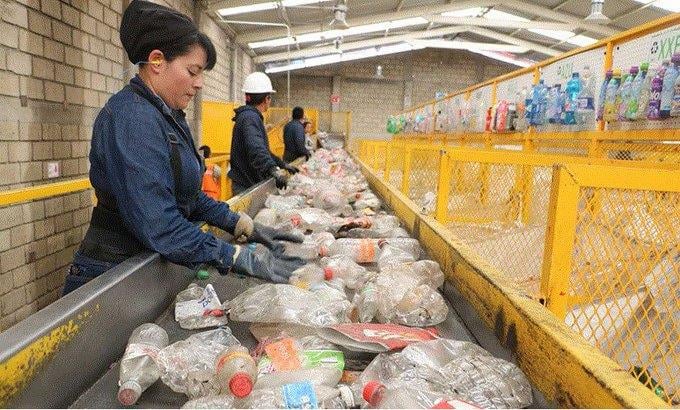 Santo Domingo, DR.
The Dominican Plastics Industry Association (Adiplast) elected its new board of directors for the period 2023-2024, which will be chaired by Manuel Lorenzo Viyella, who reiterated the association's commitment to the development of a sustainable plastics industry focused on circular economy processes, incorporating the most advanced technologies.
"This directive will give continuity to the commitment we have acquired as an industry in favor of the circular economy and respect for the environment, while increasing formal employment and the manufacture of quality products with the highest international standards," expressed Lorenzo Viyella.
Also, the new president of Adiplast reinforced that the plastics industry will continue its innovative path in implementing new technologies.
He also emphasized that INTEC's plastic training and research center, founded by Adiplast with the collaboration of the MICM, will continue training the sector's human capital and increase the number of specialized technicians in the country.
He indicated that "they seek to be, every day, a more advanced sector in terms of new technologies, which also has a specialized and updated human capital through the training and research center of Plastic of INTEC, founded by Adiplast with the collaboration of the MICM."
Lorenzo Viyella is joined on the board by Pedro Redondo, María Elena Nesrala, and Alejandro Farach as vice-presidents; Pedro Arias as secretary; Teófilo Rivera and Jorge Mayol as treasurer and vice-treasurer, respectively; Gian Di Carlo, Luis Varona, Ernesto Marranzini, William Keese and Carlos Singer, as directors; and the past president, Álvaro Sousa.
Lorenzo Viyella thanked the outgoing board (2019-2022). He indicated that the work they have done had been key to the new initiatives being presented to advance the organization's long-term goals. Initiatives underway
Speaking about the circular economy, Lorenzo Viyella explained that the sector is working together to drive the strengthening of waste management systems, especially for plastic, in collaboration with New Life for Waste (NUVI), as well as with other associations, foundations, private sector companies, and the public sector.
"It's a chain of success. It is a commitment to sustainability and to the development of our nation, a long-term commitment," concluded Lorenzo Viyella.