Dominican Republic participates in business conference in Colombia with 57 companies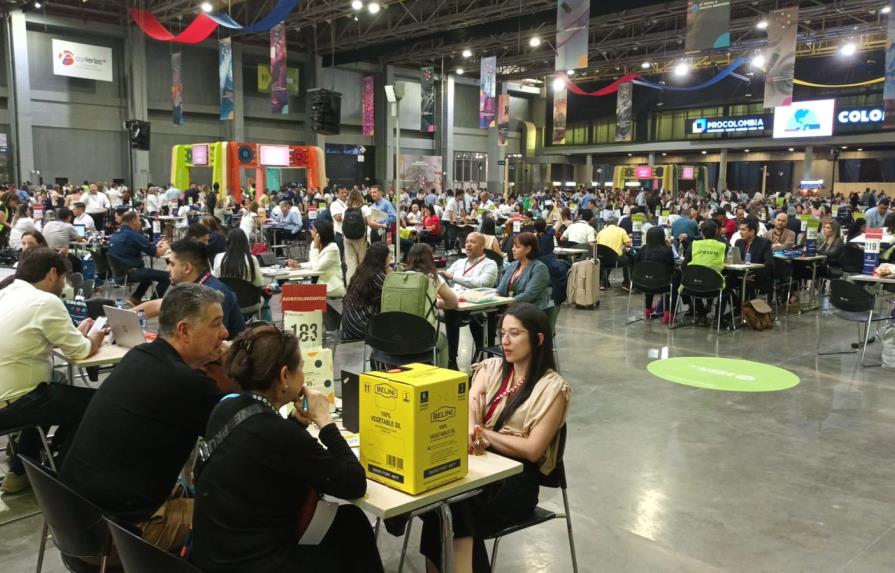 The Macrorrueda 95 in Colombia, organized by ProColombia, has attracted the attention of 44 countries, with the Dominican Republic ranking third with representatives from 57 companies. This event is considered the most important commercial meeting in Colombia, with the participation of 618 buyers from different countries, particularly from Latin America and the Caribbean, with 27 nations and 395 participants. Among the countries participating, the largest delegation comes from the United States, with 133 companies, followed by Ecuador (75), the Dominican Republic (57), Peru (34), and Bolivia (31). The participation by sector is also noteworthy, with Agrifood leading the way with 236 companies, followed by Metalworking (137), Fashion Systems (101), Chemicals and Life Sciences (94), and Industries 4.0 (50).
According to the data provided by Carmen Caballero, the President of ProColombia, a total of 1,436 exporters from 24 Colombian departments (provinces) are participating in the event, including those with municipalities of less than 200,000 inhabitants. This demonstrates that the event is inclusive and accessible to all, promoting economic justice across all territories. The participation by sector is also impressive, with Agroalimentos leading the way with 514 companies, followed by Fashion System (306), Metal mechanics (246), Chemicals and Life Sciences (237), and Industries 4.0 (133). The Caribbean region has also been well represented, with 242 companies from different provinces, including Atlántico (162), Bolívar (33), Magdalena (24), César (8), Sucre (8), Córdoba (6), and La Guajira (1).
Carmen Caballero emphasized the importance of facilitating spaces and tools for Colombian companies to grow through internationalization, bringing economic justice to all territories. She indicated that the commercial appointments are made up of international buyers and Colombian exporters, providing an opportunity for networking, sharing knowledge and experiences, and exploring new business opportunities. Overall, the Macrorrueda 95 is an excellent platform to boost trade, investment, and economic growth in Colombia and the wider region.