Dominican Republic is among the few countries that do not have electronic passports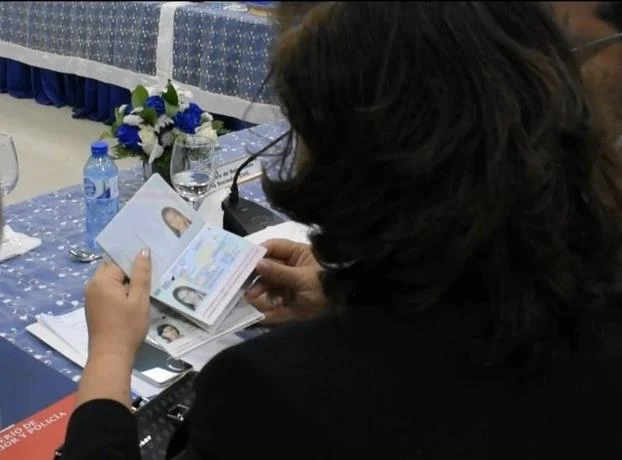 Santo Domingo, DR.
Fourteen Latin American countries of the 193 member countries of the International Civil Aviation Organization (ICAO) have yet to adopt the change from mechanical to electronic passports, including the Dominican Republic.
Only Guatemala, El Salvador, Nicaragua, Honduras, Costa Rica, Bolivia, Dominican Republic, Jamaica, Cuba, Haiti, Guyana, Suriname, French Guyana, and the Lesser Antilles have not adopted the electronic passport, while in most countries it is already in operation.
More than 140 states and non-state entities (e.g., the United Nations and the European Union) currently issue electronic passports, and there are more than one billion electronic passports in circulation worldwide, according to ICAO data.
ICAO indicates that e-passports add a layer of security to traditional non-electronic passports by incorporating an electronic chip in the passport booklet that stores biographical information visible on page two of the passport and a digital security feature.
The ICAO has suggested changing traditional travel documents into electronic passports to offer greater security to this document and more agility in the entry and exit of airports.
According to the entity, there are security flaws and deficiencies in traditional or mechanical passport books. Therefore, Therefore, ICAO worked with member states to reach a consensus on standards, recommended practices, and international civil aviation policies supporting a secure, efficient, sustainable, and responsible civil aviation sector.
It works with a chip.
The e-passport includes an electronic chip that stores the holder's personal and biometric information, such as photographs, personal data, travel information, and fingerprints.
It differs from the traditional passport booklet in that the holder's biometric information is stored on an electronic chip on the identification page. In addition, it will have a unique cover to protect the chip and a UV-visible watermark to increase the document's security.
For business travel, migrant workers, or leisure travel, e-passport programs facilitate travel to places such as the European Union (ETIAS program) or the United States (Visa Waiver Program), among others; and allow citizens of participating countries to stay 90 days or less without applying for a visa.