ProDominicana celebrates 20 years promoting the promotion of exports and investment from the Dominican Republic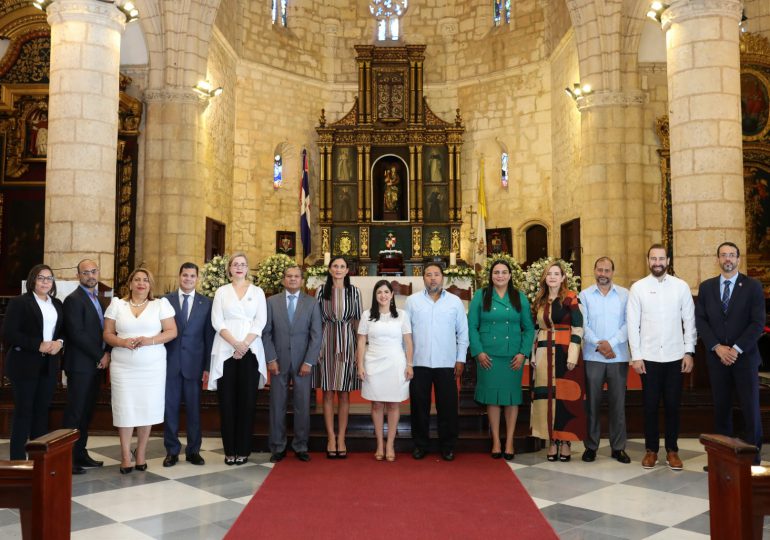 Santo Domingo.- The Export and Investment Center of the Dominican Republic (ProDominicana) celebrated its 20th anniversary with a Eucharist held by Father Juan Pablo Merizalde Escalón at the Primada de América Cathedral in Santo Domingo. During the event, the achievements of the institution over the years in service to the country were presented.
Biviana Riveiro Disla, the executive director of ProDominicana, highlighted in her speech that the institution, responsible for promoting exports and attracting foreign direct investment to the country, has implemented various activities and projects that have contributed to boosting the Dominican Republic's economy.
Riveiro emphasized that ProDominicana has played a significant role in increasing Dominican exports through initiatives such as the National Plan for the Promotion of Exports of the Dominican Republic (PNFE-RD) 2020-2030, established under the administration of President Luis Abinader.
In recent years, ProDominicana has witnessed a positive trend in the growth of Dominican exports. In the span of five years, exports have increased from US$10,638.1 million in 2018 to US$13,776.9 million in 2022, marking a historical record for exports for the second consecutive year.
Additionally, the attraction of foreign direct investment (FDI) has shown significant growth. In 2022, the Dominican Republic achieved a record-breaking amount of FDI with an interannual growth of US$813.6 million (25.5%), reaching a total of US$4 billion, according to data from the Central Bank of the Dominican Republic.
ProDominicana has also established a digital ecosystem of tools that facilitate quick and easy processing for exporters and investors. These tools include the Single Investment Window (VUI), Data Market, RAMI, ProDominicanaCONNECT, ProDominicanaCAPACITA, and SAIM, among others.
Throughout its two decades of operation, ProDominicana has achieved important milestones for the country. This includes the establishment of the Center for Business, Training, and Business Innovation, the Presidential Table for the Promotion of Exports under Decree 174-09, and the Cabinet of Investment for Strategic Projects under Decree 178-09.