"Bad Parents" will be the first Dominican production to be distributed by The Walt Disney Company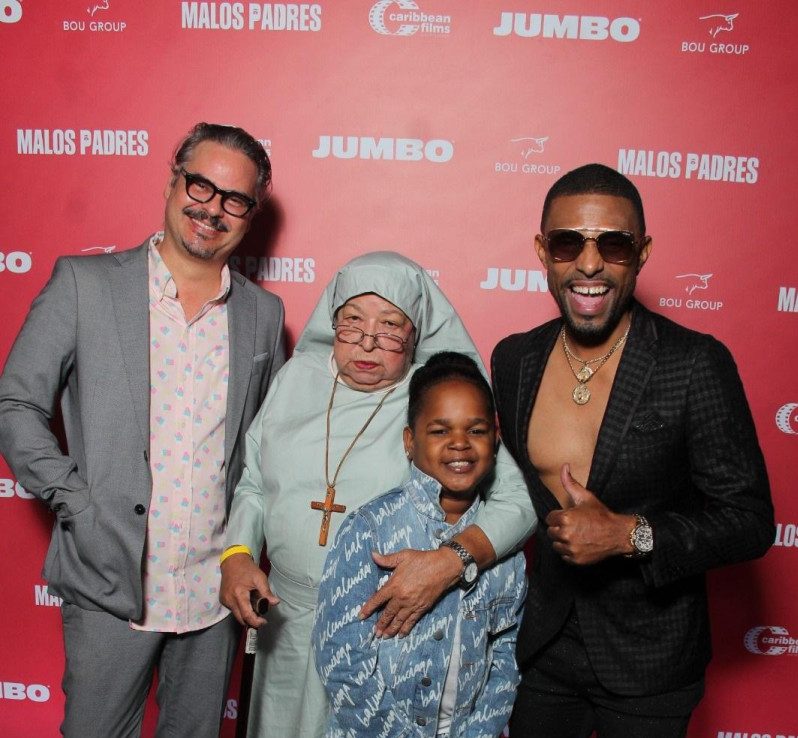 Santo Domingo.- Dominican cinema is set to unveil its latest comedic creation, "Bad Parents." This film stars Frank Perozo, Fausto Mata "Boca de Piano," and Jonathan Abreu "Pío La Ditingancia," and is scheduled for its premiere on Friday, August 10.
Produced by Bou Group, this film holds a unique distinction as the first Dominican production to be distributed by The Walt Disney Company, in addition to other projects from the same production company.
"This film is of immense importance for Dominican cinema; its distribution by a major international production house reflects our growth in the field," Perozo commented during the premiere event.
He also noted that Dominican cinema is making a wider impact, reaching broader audiences, and thereby contributing significantly not only to the film industry but also to the nation itself.
Producer and screenwriter José Ramón Alama expressed his astonishment at their content sharing space with iconic franchises like Star Wars or Marvel, through the association with Disney.
"At Bou Group, we have a profound affinity for comedy; it's woven into our culture, a reflection of the daily lives of our joyous people," said Alama.
The film's lead actors and producers gathered for the premiere event, held at Caribean Cinemas in Downtown Center on Tuesday night.
Perozo also shared his joy in collaborating with Mata again after many years. He thanked his co-star for his support and charismatic presence on set.
The director highlighted the challenge of maintaining composure and focus during filming, as the film demanded over-the-top, cartoon-like performances.
He commended the film's impressive production quality in terms of photography, sound, and passion poured into it.
"This comedy will make us Dominicans proud; it promises a lot of entertainment," said Perozo.
Fausto Mata, another lead actor in the film, talked about the experience of working with the cast. He praised Perozo's work approach, considering him his favorite Dominican actor. He also found Jonathan Abreu "Pío La Ditingancia" to be a "special" person and an easy collaborator.
Pío La Ditingancia himself mentioned that while filming posed challenges, he appreciated the final result. He acknowledged the likeness between his character and his own mischievous and "messy" nature.
Described as a film for relaxation, laughter, and stress relief, it's touted as a light-hearted comedy that's simply enjoyable.
During the event, the producer and stand-up comedian "El Pío" announced the upcoming projects from Bou Group, which encompass various genres and are set to be presented in the following months.
Among these announcements was a documentary titled "I Live Where You Vacation," starring communicator and actress Pamela Sued. The Project Manager, Luima Duquelle, emphasized the beauty and diversity of the Dominican Republic, showcasing its paradise-like qualities and the preservation of local communities.
The family-oriented fictional film narrates the story of two opportunists on a global quest for wealth, irrespective of consequences. Upon discovering possible shared paternity, both must learn to coexist with a child to secure their mother's inheritance.