Brazil celebrates the opening of the Dominican market for its beef and pork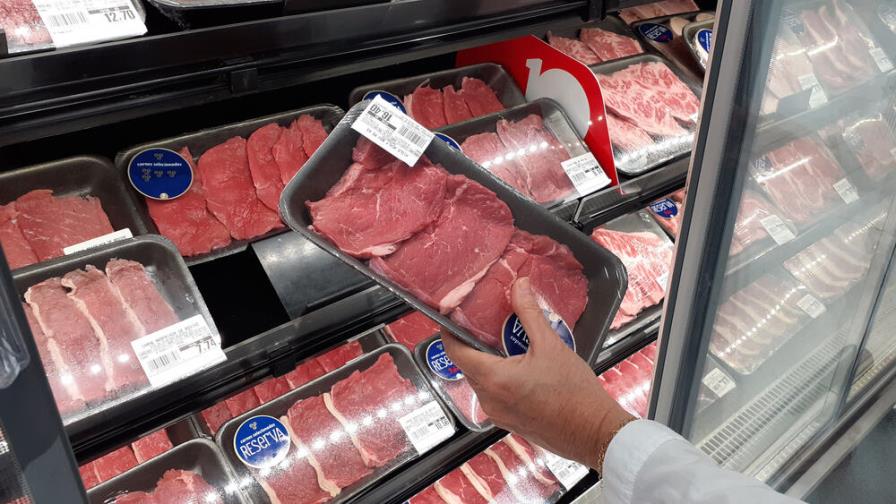 photo from diario libre
Brazil.- The Brazilian Government, a significant global meat exporter, marked a significant achievement on Wednesday as it welcomed the Dominican Republic to its list of markets for beef and pork. This development is especially noteworthy due to the Dominican Republic's standing as the second-largest market in Central America and the Caribbean, boasting an annual demand of approximately 120,000 tons of meat.
The Ministry of Agriculture and Livestock of Brazil released a statement detailing the diligent efforts that led to the Dominican government's decision to open its market to Brazilian beef and pork. The process involved rigorous negotiations and thorough assessments of certifications and inspection procedures for the exporting facilities.
The emergence of the Dominican Republic as a promising destination for Brazilian meats has garnered attention due to its position as the second-largest economy in Central America and the Caribbean. Minister of Agriculture and Livestock, Carlos Fávaro, noted the significance of this development, highlighting that it marks a major breakthrough for Brazilian pork access in the past decade.
Minister Fávaro attributed the swift progress in negotiations to a meeting held in March between himself and the Dominican Republic's ambassador in Brasilia, Patricia Villegas de Jorge. The culmination of these discussions resulted in the opening of the market this week.
Brazil has already authorized seven of its establishments for meat exports to the Dominican Republic, and other companies' requests are currently undergoing evaluation.
The Ministry's statement also disclosed that Brazil has successfully expanded its agricultural product reach to 29 markets across the Americas, Asia, Africa, and Oceania since January 2023, coinciding with Luiz Inácio Lula da Silva's commencement of his third term as Brazil's president.
As per official projections, Brazil is anticipated to achieve record meat production of 26.6 million tons this year, encompassing beef, pork, and chicken. A significant portion of this production, approximately 9.3 million tons, is destined for exports.
In global rankings, Brazil holds the second position in beef production (following the United States), the third in chicken meat production (trailing the United States and China), and the fourth in pork production. On the export front, Brazil is a leader in shipping beef and chicken and ranks fourth as a pork supplier.
Projections indicate a 4.5% increase in beef production for Brazil this year, reaching 9.06 million tons. However, exports of beef are expected to decrease by 3.3%, amounting to 2.91 million tons.
Turning to pork, forecasts predict a 2.7% growth in production, setting a record of 5.32 million tons for the year. Additionally, pork exports are anticipated to surge by 10.1%, reaching 1.22 million tons.