Central Bank reduces its monetary policy rate by 25 basis points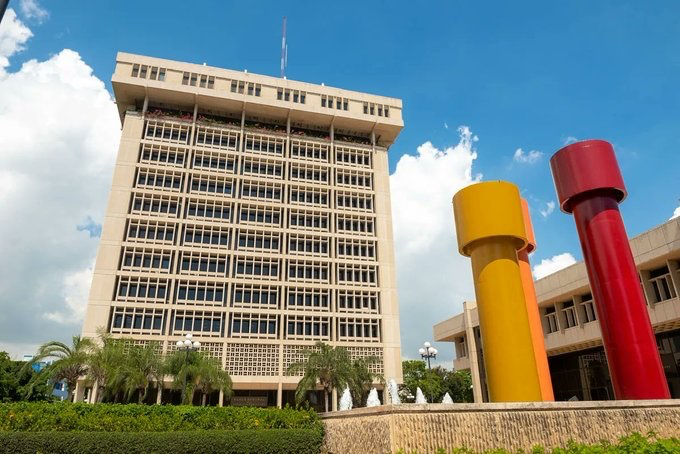 Santo Domingo.- The Central Bank of the Dominican Republic (BCRD) has taken steps to reduce its monetary policy interest rate (TPM) by 25 basis points, lowering it from 8.00% to 7.75% annually during its June 2023 monetary policy meeting. This decision also affects other interest rates within the financial system. The rate for the permanent liquidity expansion facility (1-day Repos) is reduced from 8.50% to 8.25% per year, while the rate of remunerated deposits (Overnight) is lowered from 7.50% to 6.75% per year.
These actions have been taken with the aim of decreasing the financing costs of financial institutions and subsequently leading to lower interest rates throughout the financial system. The decision was influenced by several factors, including the reduction of domestic inflation, which has remained within its target range of 4.0% ± 1.0%. This has been achieved through monetary and fiscal policies, as well as reduced internal demand and lower global prices for raw materials.
The statement from the Central Bank notes that the monthly variation of the consumer price index (CPI) was -0.20% in May, contributing to a significant drop in year-on-year inflation from 9.64% in April 2022 to 4.43% in May 2023. Core inflation, which excludes volatile components of the CPI basket, also decreased from 7.29% to 5.51% during the same period.
As a result of this successful inflation control and its convergence to the target range sooner than anticipated, the Central Bank initiated the normalization of its monetary policy stance. The combined 75 basis point reduction in the TPM over May and June, along with additional liquidity provision measures, are intended to facilitate favorable financing conditions for both households and the productive sector, promoting economic growth while keeping inflation within the target range.