Experts from the tourism and real estate sector discuss new challenges and opportunities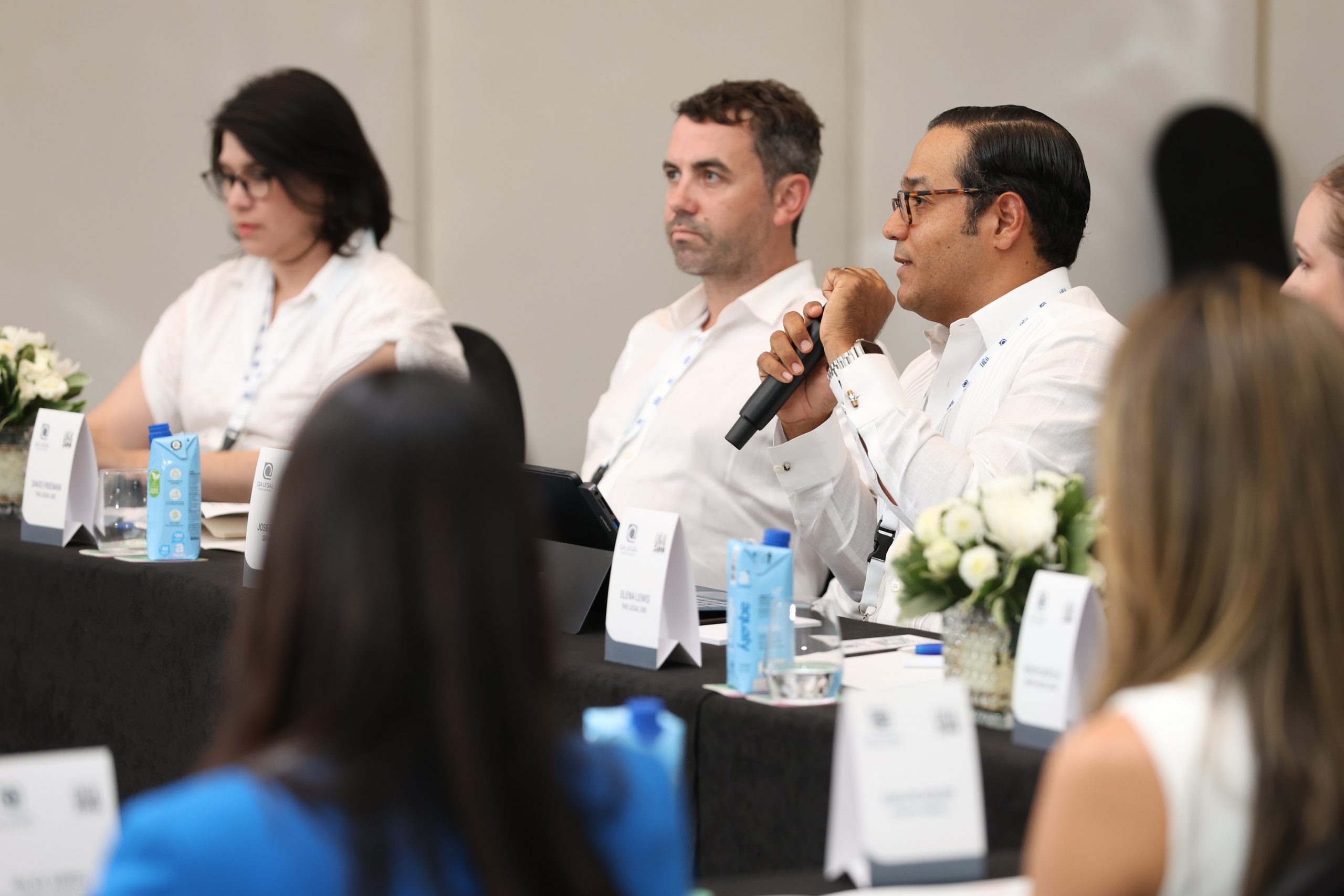 Punta Cana.- The main issues currently concerning the tourism industry, with a focus on the comparison between the traditional hotel model and the emerging vacation rental industry through digital platforms, were examined in this town by a group of local and international experts.
The professional group gathered at the First "Tourism and Real Estate GC Roundtable" in the Dominican Republic, comprised legal directors of the most important brands in the sector, executive directors of relevant associations, and UNWTO consultants.
The event, held by Quiroz Advisors-QA Legal, a prominent law firm specializing in the country's tourism and real estate sector, in association with The Legal 500, a renowned London publisher in the international legal industry, conducts these roundtable discussions in multiple countries.
Topics addressed included the evolution of the hotel and vacation rental industry, its challenges and opportunities, the legal and regulatory framework for hotels and vacation rentals, competition and challenges. Expectations and concerns regarding the Draft Regulation of the Territorial Planning Law, currently in the drafting phase, were also discussed.
Additionally, they explored subjects related to special tax regimes, consumer protection and security, data protection, cybersecurity, the impact of technology and innovation, sustainability aspects, solid waste management, greenhouse gas emissions, and the sargassum phenomenon as a significant challenge for tourism.
The roundtable discussion was moderated by José A. Quiroz, managing partner of QA Legal, and included the participation of legal directors from companies such as Grupo Punta Cana, Central Romana (Casa de Campo), Cap Cana, Grupo Piñero, Meliá Hotels International, Coral Hospitality Corporation, Hard Rock Hotels & Casino, Hotel Embajador – Royal Hideaway, Iberostar Group, and Playa Grande.
The event had the special participation of Dr. Julio Facal, consultant to the World Tourism Organization (UNWTO) and International Tourism Of Counsel for QA Legal, as well as the executive and legal directors of the most relevant associations in these sectors, including Andrés Marranzini and Alba Russo, executive vice president and Legal Director, respectively, of ASONAHORES.
Similarly, Jorge Subero, president of the Dominican Association of Real Estate Tourism Companies (ADETI); Sarah Peña David, executive director of the Dominican Restaurant Association (ADERES), and Annerys Meléndez, president of the Association of Housing Builders and Developers (ACOPROVI) participated.
"This event undoubtedly marks a milestone for the tourism and real estate sector of the Dominican Republic," Quiroz stressed. The expert emphasized the need to reach consensus and join forces to promote the necessary actions, accompany the competent authorities, unions, and business community in matters of regulation, and generate proposals for solutions to the current challenges of the tourism and real estate industry. This seeks to preserve and sustainably grow this crucial sector of the country's economy, which is Dominican Tourism.