Arajet will have Santiago-New York flights after the open skies treaty is signed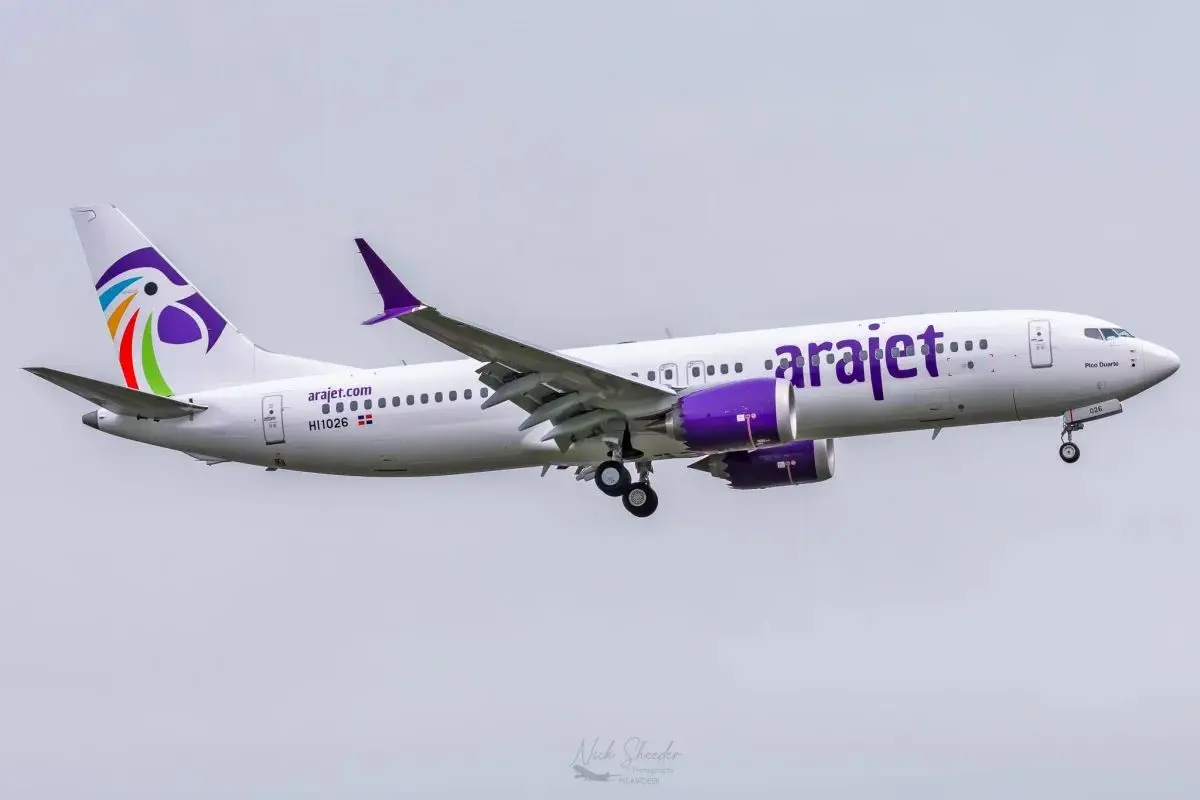 Santiago de los Caballeros.- The CEO and founder of Arajet, the Caribbean low-fare airline, announced that it will have the Santiago de los Caballeros to New York route in 2024 if the signing of the open skies treaty between the Dominican Republic and the United States is achieved.
Pacheco made the statement during the business conversation held by the Center for Professional Training and Innovation, Capex, of the Santiago Free Zone Corporation, where he was the guest of honor to present the transformation that the Dominican aviation industry is undergoing with Arajet's operations and connections in the continent.
"Today I want to commit to Cibao and Santiago that we will continue democratizing the skies so that everyone has the opportunity to fly at low prices, so after the signing of the open skies treaty between the United States and our country, we will be opening routes from Cibao International Airport to North America, starting with New York City."
Pacheco also indicated that he hopes that in addition to New York, Arajet will be able to fly to other North American cities from Santiago for the benefit of the Cibaeños since the airline is currently flying from Santiago to Medellin in Colombia and will open on October 30 from Santiago to Bogota.
"We have managed to be the airline that connects for the first time the Cibao International Airport with South America directly, and we are also connecting Cibaeños with Sao Paulo, Buenos Aires, Santiago de Chile, and Lima through the Caribbean Hub in Santo Domingo," added Pacheco Méndez.
Miguel Lama, president of Corporación Zona Franca Santiago, highlighted the contributions that Arajet has made to the development of aviation in the Dominican Republic and stressed the importance of increasing the connectivity of Santiago de los Caballeros and the Cibao with the rest of the continent.
The activity was attended by Capex, CZFS, and Cibao International Airport executives, as well as dozens of attendees from the business community of the city of Santiago.
About Arajet
Arajet is the first low-fare airline in the Caribbean region. It began operations in September 2022 from its base at Las Americas Airport in Santo Domingo under its Dominican Republic Air Operator's Certificate (AOC). Arajet operates a new fleet of Boeing 737MAX-8 aircraft, providing safe and affordable travel to and from the Dominican Republic to 22 destinations in North, Central, and South America and the Caribbean region. For more information, visit www.Arajet.com