Haiti keeps its border crossing closed to prevent commercial exchange in Dajabón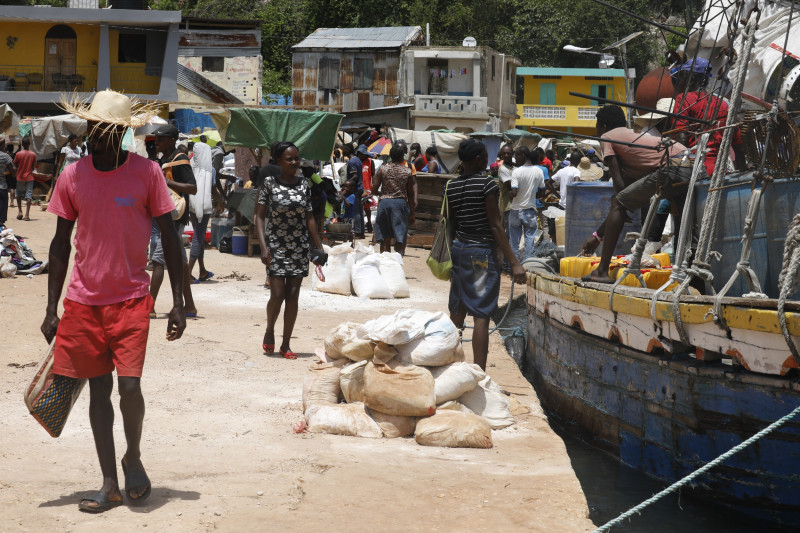 Dajabon.- The border gate of Juana Méndez in Haiti, providing access to the Dominican Republic through the Dajabón border crossing, remains closed as of Friday. This border closure has been in place since October 11, following the Dominican government's establishment of humanitarian trade corridors.
Merchants in the binational market of Dajabón believe that the reluctance of their Haitian counterparts to participate in the fair is due to the installation of biometric equipment. Some merchants feel that Haitians are not accustomed to such orderliness and therefore do not want to come to the market.
Porfirio Fernández, one merchant, commented on this issue, suggesting that the authorities should eliminate this type of registration. Simón Verás, another merchant, echoed similar sentiments and suggested that the only way for Haitian merchants to cross into Dajabón is if the biometric registration system is annulled.
According to reports, some Haitian merchants have opted to traffic goods through points with fewer military personnel, as they wish to avoid the registration process. Many merchants find themselves in dire financial straits, with warehouses full of merchandise and pressure from financial institutions to make loan payments for their businesses.
In terms of government aid, merchants claim that only a minority have benefited from these assistance programs. They are hoping that the Dominican State will engage in dialogue with the Haitian government to find a solution to the conflict, which stems from the construction of a canal aimed at diverting water from the Massacre River into Haiti.