Cases of children with diabetes rise from 150 to 250 new records per year in the Dominican Republic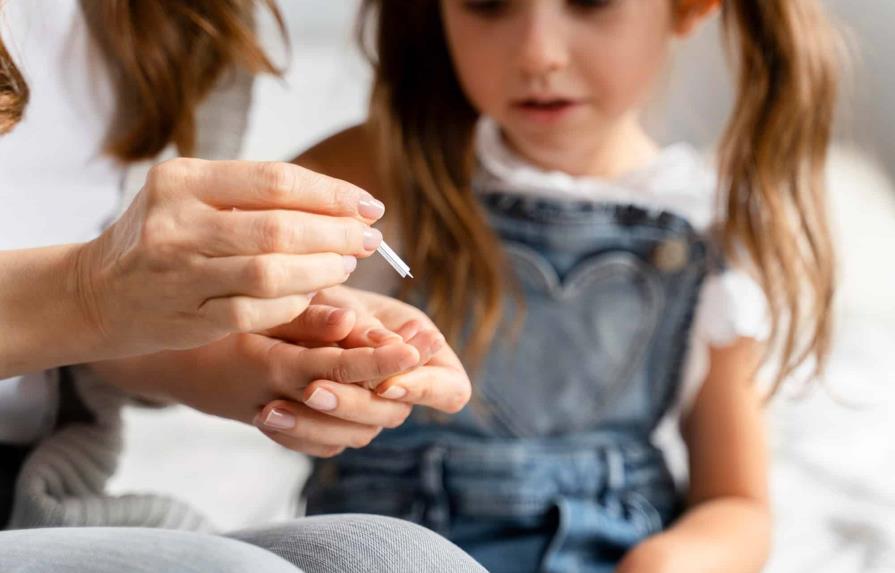 Santo Domingo.- According to Elbi Morla, the former president of the Dominican Society of Pediatric Endocrinology, there are currently between 1,500 to 2,000 children under the age of 18 in the Dominican Republic who have been diagnosed with diabetes mellitus, a chronic disease characterized by high blood sugar levels.
Morla stated that the number of children diagnosed with diabetes has increased since the arrival of the COVID-19 pandemic. The average annual diagnosis rate has risen from 150 to approximately 250 cases per year.
If left uncontrolled, diabetes can lead to various complications such as blindness, kidney failure, heart attacks, strokes, and lower limb amputations.
Morla explains in his book, "My son has diabetes. What should I do?", that diabetes can be present from birth in some children, but it is more commonly diagnosed between the ages of 5-7 and 10-14. Children with diabetic relatives are more prone to developing the condition, with a 5% risk when one parent is diabetic and a 15-20% risk when both parents are.
The specialist notes that the most common form of diabetes in children is type 1 diabetes, which requires insulin treatment. However, the frequency of diagnoses of type 2 diabetes, which is typically associated with adults, is increasing in obese children and adolescents.
Morla emphasizes five essential aspects of diabetes management in children and adolescents: diabetes education for the patient and their family, a proper dietary plan, insulin administration, exercise, and mental health care.
Clemente Terrero, the director of Robert Reid Cabral Hospital, mentioned an increase in cases of diagnosed diabetes in children. He noted that these children often require hospitalization due to their decompensated condition upon arrival at the hospital. Although he did not provide specific numbers, Terrero stated that diagnoses have become more frequent after the COVID-19 pandemic.
A similar situation was observed at Hugo Mendoza Hospital, where Dhamelisse Then, the hospital's director, described the number of children arriving at the hospital with ketoacidosis (diabetic coma) as "alarming." Ketoacidosis occurs when the body lacks sufficient insulin to allow blood sugar to enter cells for energy use.
During a recent colloquium with medical societies and public health authorities, Then stated that the Pediatric Intensive Care Unit (ICU) has been admitting three to four patients per week due to decompensation resulting from ketoacidosis.