The first pulmonary valve implantation in a patient with heart disease is performed in the Dominican Republic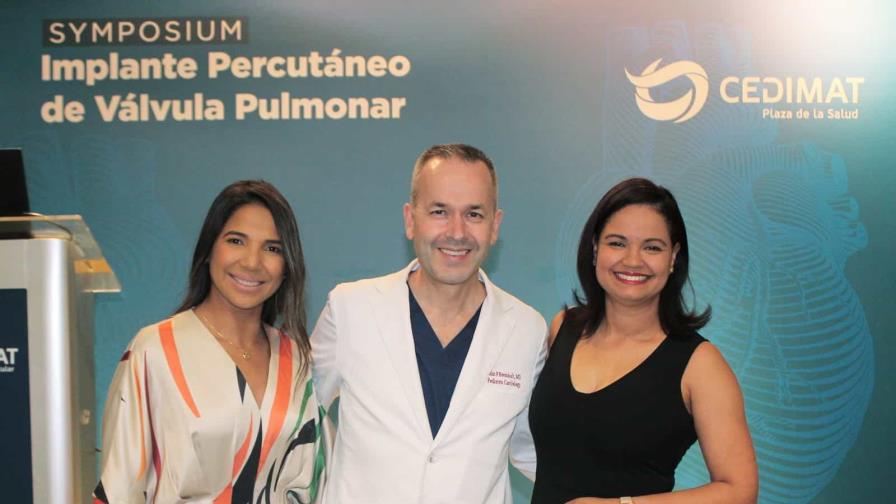 Santo Domingo.- The Center for Diagnosis and Advanced Medicine and Medical Conferences and Telemedicine (Cedimat) in the country has successfully performed the first percutaneous pulmonary valve implantation, known as Melody, to replace a dysfunctional pulmonary valve in patients who had previously undergone repair for congenital heart disease.
The procedure was carried out on two patients, Maria Alejandra Perdomo, 18 years old, and Elixandra Dipré, 20 years old. Both patients had undergone repair for Tetralogy of Fallot, a heart defect, at a younger age but later developed conditions in their pulmonary valves. Maria Alejandra had severe valve stenosis and insufficiency, while Elixandra had different pulmonary valve conditions.
Cedimat highlighted that this therapy is a minimally invasive alternative to replacing the pulmonary valve, eliminating the risks associated with open-heart re-operation in both children and adults.
The procedure was performed by Dr. John Breinholt, a pediatric cardiologist specializing in catheterization, and Dr. Adabeyda Báez, a pediatric cardiologist. They inserted the delivery system into the femoral vein through a small access hole in the groin and guided it to the heart. Once in position, they inflated a balloon to expand the valve, securing the Melody valve properly.
The implantations took place as part of a social event at the Cedimat Pediatric Cardiology Unit, during which nine open-heart surgeries and 16 catheterizations were also performed. The procedures addressed various conditions, including the total anomalous pulmonary venous return, single ventricle, and severe paravalvular aortic stenosis, among others, according to Rebeca Pérez, coordinator of the unit.
The coordinator and pediatric cardiologist expressed gratitude to the Penn State College of Medicine, UChicago Medicine, the Gift of Life International Foundation, Rotary International, and the Dr. Juan Manuel Taveras Rodríguez Foundation. They also acknowledged the expertise of Madhusudan Ganigara in non-invasive cardiac imaging for patient selection, as well as the support of doctors Rodrigo Soto and Tom Karl, along with the local team, during these procedures and cardiac surgeries.