FAO points to the Dominican Republic as one of the few countries with a reduction in malnutrition and food insecurity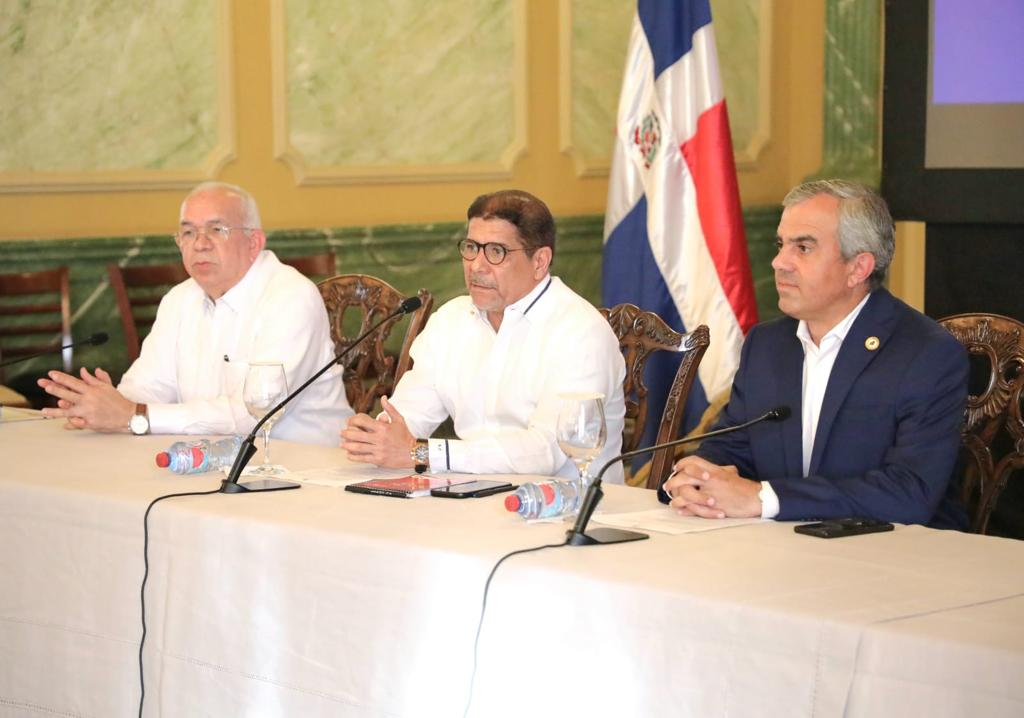 Santo Domingo.- The Dominican Government expressed its appreciation for the recent report published by the Food and Agriculture Organization of the United Nations (FAO) on Wednesday. The report specifically highlights the Dominican Republic as one of the few nations that has successfully reduced food insecurity and malnutrition.
During a press conference held in the Green Room of the National Palace, the Minister of Agriculture, Limber Cruz, along with Fernando Durán, the administrator of Banco Agrícola, and Iván Hernández Guzmán, the executive director of the Price Stabilization Institute (INESPRE), shared this information with the public.
Cruz emphasized that the report indicates a decrease in the food insecurity indicator from 8.3% to 6.7% between 2019 and 2021. Furthermore, the current figure stands at 6.3%. Additionally, the population experiencing food insecurity decreased from 24% to 22% during the same period, demonstrating improved access to food for the population.
The Minister attributed these positive changes to the increased agricultural production, particularly in essential items like rice, chickens, eggs, bananas, fruits, and vegetables.
"These improvements are the direct result of the government's support for the agricultural sector, which includes financing, land preparation, technical assistance, fertilizer subsidies, provision of planting materials, and distribution of agricultural equipment," Cruz explained.
He also acknowledged the significant role played by public policies such as the Economic Kitchens, INESPRE, school meals, the Supérate card, gas bonus, and electricity bonus in achieving these positive outcomes.
Cruz expressed optimism about the future, stating, "This ongoing progress brings us closer each day to achieving the FAO's goal of reducing hunger to 5%, thereby freeing the country from hunger."
Furthermore, the Minister of Agriculture announced that the government has distributed 150 tractors with agricultural implements and planting materials across the country, leading to increased production in all agricultural sectors.
He highlighted a significant milestone, stating that the country has achieved rice self-sufficiency for the first time under this government, with over 1.5 million quintals of rice in surplus.
Regarding financing, Cruz mentioned that over 89 billion has been allocated to support the Dominican countryside, with 17 million provided at zero interest rates.