Authorities conduct major sweep in barrio known for drug trafficking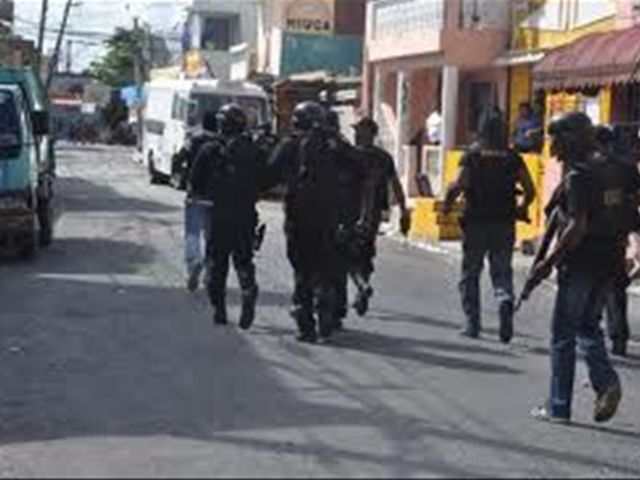 Santo Domingo.- Antinarcotics (DCND) and Police agents and assistant DAs backed by night-vision helicopters at 4am started a search of every house where drugs are allegedly sold in the sprawling sector of Herrera, Santo Domingo province.
The operation aims to gather evidence and apprehend the remnants of the ring headed by Edwin Omar Cabrera Gonzalez, aka El Muerto, and Junior German Javier Minaya, alias Gilbert.
The ongoing raids have netted dozens of portions of cocaine and crack thus far, said Police spokesman Maximo Baez, and confirmed by DNCD president Rolando Rosado.
At least 200 agents take part in the sweep in the sectors called El Pentagono, and Guajimia creek, and would also include some outlying districts such as los Los Alcarrizos, Rosado said.
Since early Friday startled inhabitants and people in the social networks have reported presence of the helicopters in those barrios, where Police agents killed several alleged members of drug gangs.