Xstrata Nickel mine row spurs unlikely leftist-catholic alliance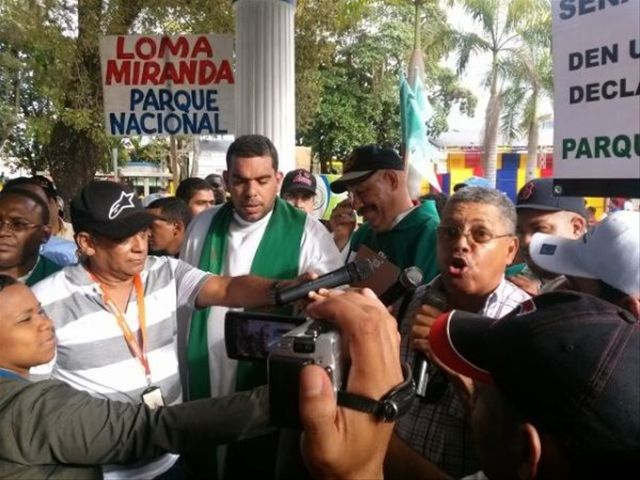 Santo Domingo.- The leftist organization FALPO on Thursday announced a march from San Francisco de Macorís (northeast) today Friday, to demand that Loma Miranda be declared a National Park.
FALPO spokesman Raúl Monegro said the procession will start 3pm at Santa Rosa de Lima Church, with stops in several local parishes.
He said FALPO coordinates the activity with the San Francisco Diocese Environmental Pastoral, the Dominican Journalists Association (CDP), sports groups and environmentalists, "all organizations united in the fight to preserve Loma Miranda."
It said thousands of people are expected at the protest, to the beat of religious chants. "In each of the stops each parish priest and a community leader will say a prayer and will conclude with a fast at Santa Ana Cathedral, headed by San Francisco Diocese bishop Fausto Mejia.