Naturalization: Medina meets with staunchest opponent to unchecked immigration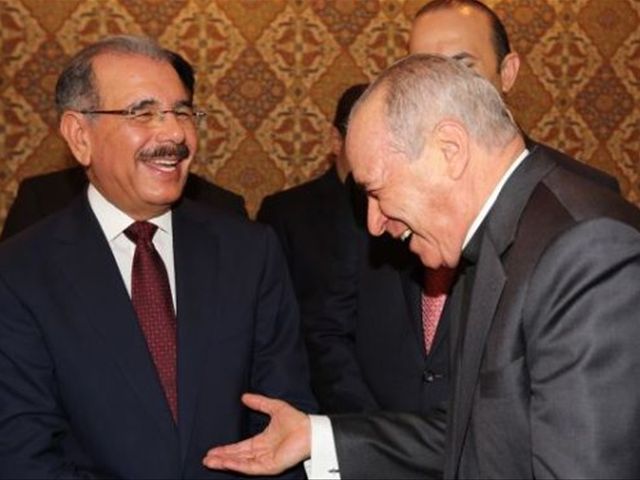 Santo Domingo.- President Danilo Medina on Friday concluded consultations leading to the draft of the naturalization bill, after meeting with Cardinal Nicolas de Jesus Lopez Rodríguez, the staunchest opponent to the uncontrolled flow of undocumented immigrants.
He said he consulted the Cardinal given the Catholic Church's influence that has on society, and thanked him for taking the time to meet him.
Lopez lauded the transparency which in his view the Head of State has dealt with the naturalization issue. "I'm very pleased that the President has come to visit us and has included us in his consultation plan. We're pleased he's offering criteria for a better orientation of his decisions."
He said he admires Medina's "seriousness and transparency with which he handles things. By visiting so many people the President shows that he isn't interested in keeping things covered."
The meeting held at the Archbishop's home began at 10am and ended half an hour later.