With Europe's blessing, Haiti, Dominican leaders pledge closer ties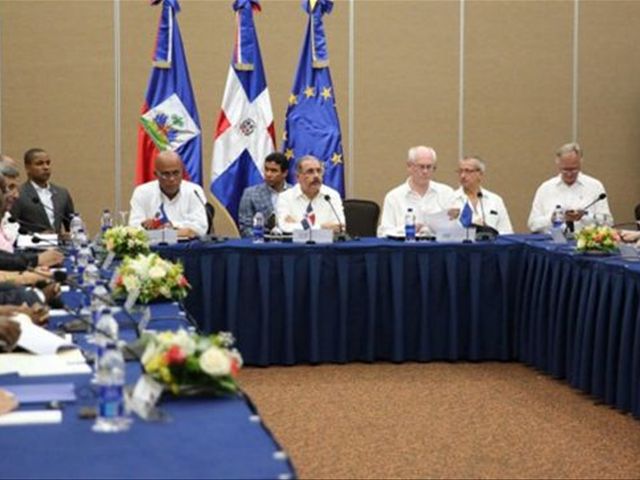 Punta Cana, Dominican Republic.- The meeting between Dominican Republic, Haiti and the European Union held in Punta Cana (east) concluded Tuesday afternoon, when presidents Danilo Medina and Michel Martelly agreed closer relations and work shoulder to shoulder to strengthen their countries that share Hispaniola.
In his closing speech Medina called the visit by Union European Council president Herman Van Rompuy historic, since both Caribbean countries will walk the same path. He said the European Development Fund's binational program is geared towards that priority.
Medina also requested the European Union's support to build two hospitals on the border, to which Van Rompuy responded with a pledge.
Martelly
Martelly said like Medina, he inherited a centuries-old problem but the meeting is evidence of both governments' willingness to strengthen relations.
He added that the two nations must learn more from the European Union in terms of their work in border areas and invited Medina to visit Haiti.
Van Ronpuy
For his part, Van Rompuy called immigration between Dominican Republic and Haiti, "a habitual topic of conflict which is a shared concern that requires a human solution."