In landmark ruling, high Court orders construction demolished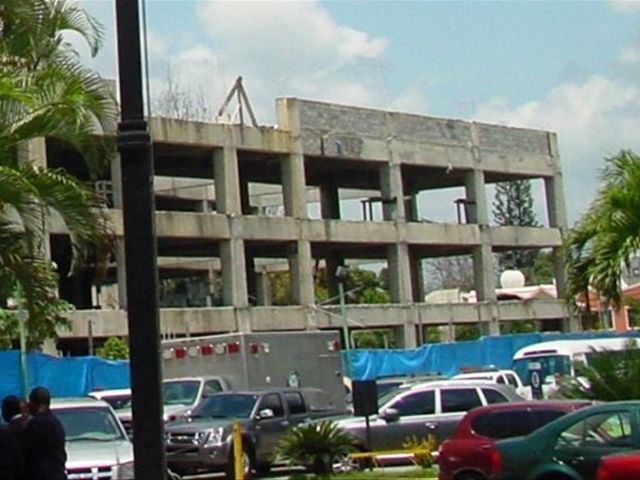 Santo Domingo.- The Supreme Court on Tuesday handed down a landmark ruling, when it ordered the demolition of a construction on zoning violations in the upscale sector of Los Cacicazgos, whose Neighborhood Board waged a court fight lasting over six years.
The sector's Neighborhood Board stated their satisfaction with the decision, which upheld the National District Appellate Court ruling that Torre Plata violates zoning laws, a case that even reached Spain, home to the construction's promoters.
Board lawyer Miriam Paulino said the ruling also issues a deadline to the promoters, staring Tuesday, to completely demolish the 4-story structure within 30 days.
The ruling puts an end to the litigation pitting between the residents against the company Adecus Business, shareholders of the Dominican Fiesta hotel, who started to build a 31-floor tower with 248 apartments on a street zoned for no more than six stories.
Paulino thanked the residents' support and National District deputy Minou Tavárez Mirabal, who was present at the press conference, and who stressed the ruling's importance as a legal precedent for the rights of citizens.