Eight dead, more than 30 hurt as bus hits parked truck near Higuey(Update)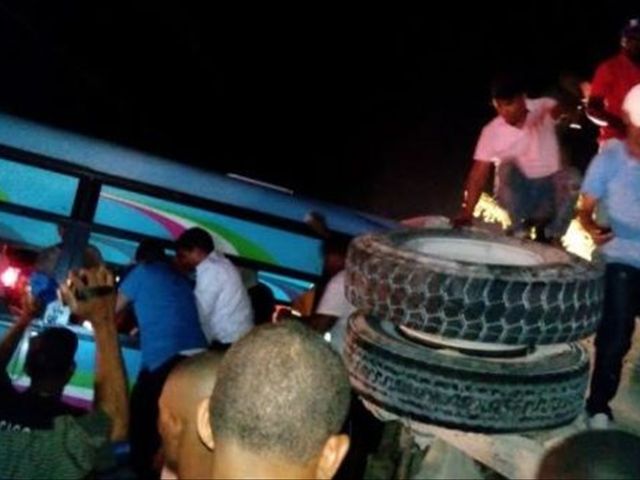 Higuey, Dominican Republic.- Eight people died Thursday night and more than 30 were hurt when a a bus collided with truck that was disabled on the road for more than 8 hour, 20 kilometers east of the city of Higuey and near Veron, Punta Cana (east).
Five of the fatalities have been identified thus far, tweeted Metropolitan Transit Authority (Amet) spokesman Diego Pesqueira.
The bus was returning to Higuey with around 60 employees of the Bavaro Dreams hotel at Cabeza de Toro.
The wounded were taken to various clinics in Higuey.