Dominican military readies evacuation plan on Haiti angst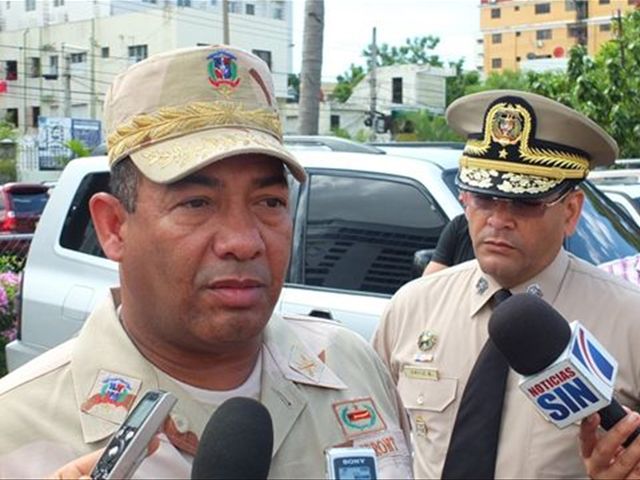 Santo Domingo.- Dominican Republic's Armed Forces are ready to rescue Dominican diplomats and consuls or from any nation assigned to Haiti, if so requested, amid a natural disaster, and social or political upheaval.
Border Security commander Santo Domingo Guerrero Clase made the announcement amid the political turmoil in Haiti, where a dissolved parliament has prompted president Michel Martelly to rule by decree.
He said the military is ready to quickly rescue Dominican officials and the around 17,000 Dominicans he affirms reside in Haiti.
He said although the Evacuation Plan has been operational, it has been updated based on intelligence reports which the various agencies share with military commanders. "This Evacuation Plan is set in motion only if there's political instability in Haiti, when this happens the Dominican Republic is the first step for many diplomats."
"With this I'm not saying there's a situation where the armed forces have to evacuate our staff; it's rather doing our port in peacetime, which is prevention," Guerrero said.
The plan
Depending on the situation, an evacuation would start at Port-au-Prince by air; by sea if from Cape Haitien, by land if from Anse-a-Pitre to Pedernales, and both by air and land if conducted from Ouanaminthe to either Dajabon or Montecristi.