Prominent Dominican politico slams Washington, Haiti, Big Business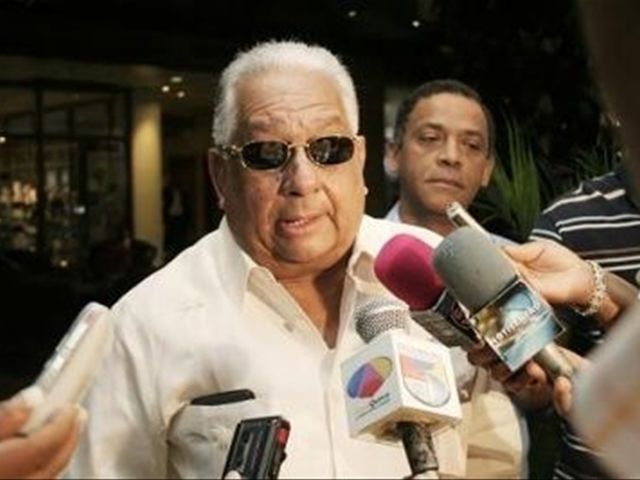 Santo Domingo.- Prominent author and veteran politico EuclidesGutiérrez on Monday said the US government and Pope Francis were behind theappointment Francisco Ozoria as Archbishop of Santo Domingo, the Catholic Church's top post in the country.
The also member of the ruling PLD party's to echelon the PoliticalCommittee, said Ozoria is known for working in favor of Haitian immigrants. Ozoria replaces cardinal Nicolas de Jesus LopezRodriguez, whom Gutierrez defined as "a true patriot."
In an article on newspaper El Nacional, Gutierrez says Ozoria'sappointment together with two other measures taken outside the country harms DominicanRepublic's present and future sovereignty.
The also member of the Dominican Academy of History and co-founderof the PLD said Washington's the suspension of the aid for the Haitianelections set for October 9 and Port-au-Prince's ban of Dominican products are linkedto the prelate's appointment.
The political leader claims having evidence to support hisclaims on the three measures he affirms harm the country.
Suspended aid
According to Gutierrez, the US government suspended the aidfor the elections in Haiti, announced by John Kirly, and that the US$33 millionwere "stolen" in that country.
Import
Haiti banned the overland import of Dominican products, amove which Gutierrez says threatens national interests, and has been criticizedby the Dominican government, which has demanded an explanation from Port-au-Prince.
Calls to defend the Government
Gutierrez also asked the PLD to defend the government becausethe three measures taken within two months and from the "meddling" bythe National Business Council (CONEP), the Institutionalism and Justice Foundation(Finjus), Citizen Participation, shipping companies and other "supposed" civilsociety entities in matters not of their scope, are eventually detrimental tothe sovereignty and dignity of the Dominican people.