Dominican Republic builds fleet with planes seized from drug traffickers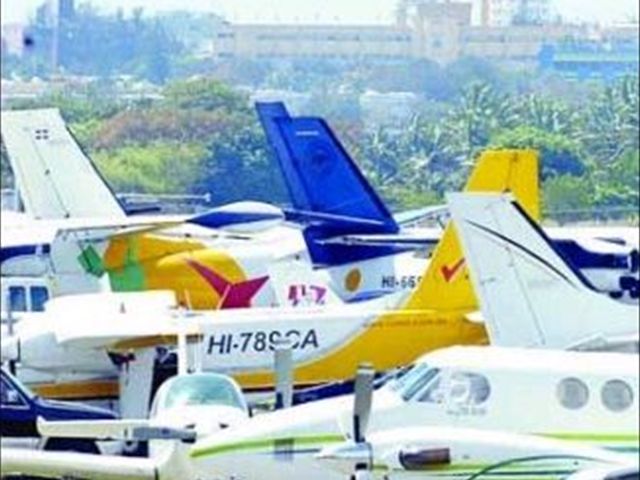 Santo Domingo.- The antinarcotics agency (DNCD) has takencontrol of at least seven aircraft in various airports, seized frominternational drug traffickers that used Dominican territory as way station to ferrydrugs from South America to Central America, and from there to the UnitedStates by land.
The DNCD has determined that the planes, mostly housed at Higueroairport, depart from the US, Bahamas and other nearby areas and reach DominicanRepublic legally, with a registered crew.
After departing from here they divert their flight once inthe air to fetch drug shipments in Venezuela and Colombia, take them toHonduras, where they are passed on to local cartels which smuggle it to the US throughthe Mexican border.
Mexican cartels coordinate most of the operations and untiljust a few months ago were being carried out normally until Dominicanauthorities, in coordination with British and US agencies, detected them and startedto provide follow up.
The result thus far has been the confiscation of at leastseven aircraft retained by the DNCD, including Falcon jet, and soon even a Boeing737.
There are two more planes that were to be confiscated, one inHaiti that is unable to fly, and another that crashed in Venezuela near LakeMaracaibo last April.
The authorities have determined that the planes were boughtprecisely to haul drug, but are previously flown within Dominican territory.
Rings of Central and South America
Outlet eldia.com.do reports that Dominican and US authorities have determined that among thegroups that buy aircraft to haul drugs from South America figure alias"Niño Tamal" and others identified only as Juan Alberto, Javier,Alberto and Ezekiel, who have their operations centers.
The DNCD notes that some of the planes were modified as"enchonches" to increase their fuel capacity and extend their flightrange, with Cessna and Piper Navajo the aircraft of choice.