Haitian-Dominicans' picket at high court marks 3 years of landmark ruling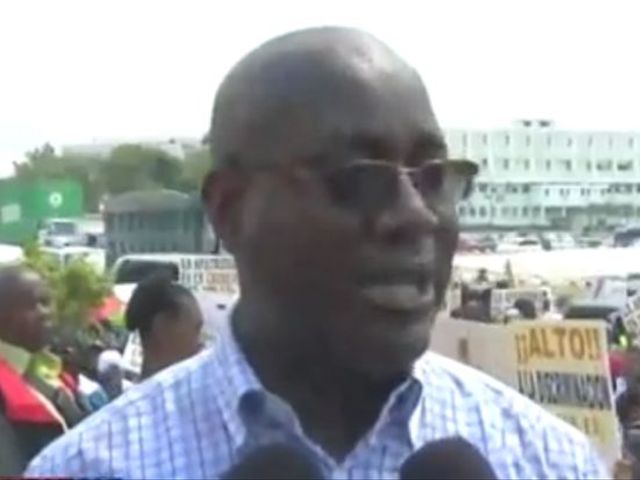 Santo Domingo.- Dozens of people belonging to Haiti-Dominicanorganizations affected by Constitutional Court ruling 168-13 picketed its headquartersFriday morning, in a protest that marked the third anniversary of the landmark decisionwhich they said was "unfortunate" and affected the lives of thousandsof people.
The protesters were from the groups including Reconoci.do;Dominic- Haitian Women; Commision Nacional and the Center for SocialDevelopment (CEDESO), gathered at the Constitutional Court building, to demand fordamages they affirm were caused to those who lost their identity from theruling and could not qualify for the National Regularization Plan stipulated byLaw 169-14.
With chants, banners, balloons, T-shirts and other garmentsparticipants in the protest called on the authorities to restore the legalstatus to thousands of people, after the ruling forced a foreigner status on them,despite having been born in Dominican territory in many cases.
The ruling came after a challenge on constitutional groundsfiled by Juliana Dequis Pierre against two decisions by as many lower courts inthe Monte Plata Judicial District (east) in 2012
Incident
RNN Channel 27 cameraman Jorge Disla was hurt and his equipment destroyed in the protest, where a man pushed and shoved people, and was detained by authorities.