Two hurt as bank robbers make off with US$105,000+ at downtown heist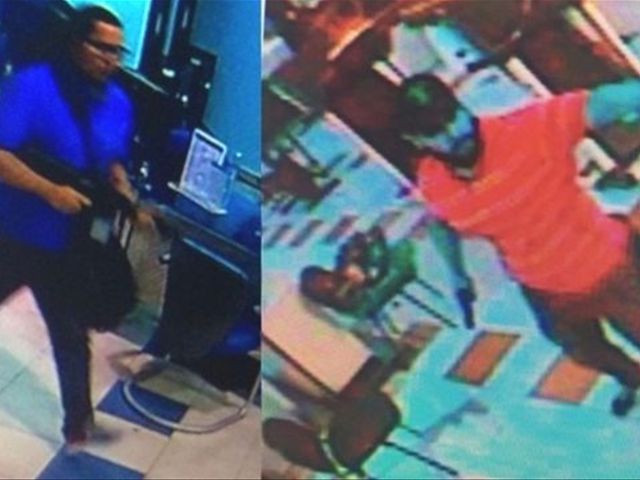 Santo Domingo.- Bank robbers fled with more than US$105,000from a Bano Popular branch in Plaza Lama, one of the capital´s busiest department stores Monday night.
Jesus Reynoso, 36, one of the guards hurt by gunfire of the armored truck company La Confianzais in serioius conditionk while the other, German Merán, 28, is also hospitalized but withoutlife-threatening injuries.
Local media report that the four robbers used assault rifles and fled on two motorcyles, leaving one other bike behind.
The dairing robbery was strikingly similar to the Sept. 13 armored truck heist at Bella Vista Mall, another major shopping center, were one of the guards was gunned down and a second seriously injured.