Odebrecht to pay compensation over eight years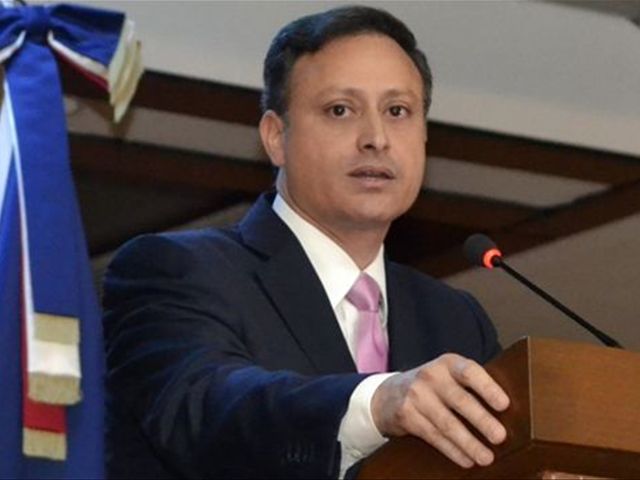 Santo Domingo.- Attorney General Jean Alain Rodríguez has disclosed that the Odebrecht construction company would be making its first disbursement of US$30 million as part of the agreement reached following revelations that the Brazilian firm paid bribes in exchange for being granted lucrative infrastructure contracts in the Dominican Republic. The remaining US$154 million will be paid over an eight-year period.
AG Rodríguez informed that thirty million dollars were paid to the authorities on Thursday. He said that the 184 million dollar figure, a sum equivalent to double the 92 millions the firm admitted paying in bribes, was negotiated in acordance with Law 448-06 on bribery in Trade and Investment. The rest will be disbursed in stages, in annual payments until January 2025.
The Brazilian company admitted to the courts in the United States, Brazil and Switzerland that it paid 788 million dollars in bribes in several countries, including the Dominican Republic.
Rodríguez pointed out that the Dominican Republic is the only country that will receive the full compensation over an eight-year period, in contrast with the twenty-year timeframes negotiated by Brazil, Colombia, Panama and Peru.
He added that the country would enjoy privileged rights in charging the compensation over the other countries affected by the bribes, with the exception of the U.S., Brazil and Switzerland.
The public prosecution service will request the lifting of precautionary measures taken against the firm, like the temporary suspension of private contracting. This means the company will be allowed to continue operating in the country but will have to follow international corporate standards and best practices.
Rodríguez said that the public prosecution service was requiring Odebrecht's Dominican affiliate to apply the same strengthening measures for ethics, corporate government, integrity and transparency as agreed in the Leniency Agreement signed with Brazil, the U.S. and Switzerland, where the company will also be allowed to operate providing it meets the required conditions.
These actions must be executed within a 24-month period and all progress made in the implementation will be reported to the public prosecution authorities on a quarterly basis.