Most Valle Nuevo farmers leave crops on their own as troops weigh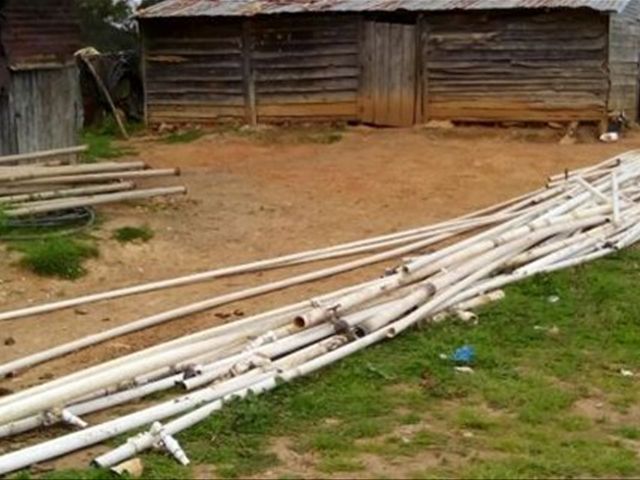 Constanza, Dominican Republic.- Valle NuevoNational Park administrator Julio Cesar de los Santos on Wednesday said 70percent of the area farmers on their own have abandoned crops includingpotatoes, carrots, strawberries and flowers.
He said in just over three weeks since thedismantling began on January 29, dozens of people left their plantations. "InEl Castillo there are only two of 20 farmers left. In Pinar Parejo, 80 percentof the farmers are already out.
The official said in those villages as wellas in Montellano, the authorities including Army troops, remain vigilant.
Meanwhile the 50 families living in shacks inthe village El Castillo await Environment minister Francisco Dominguez's promiseto relocate them to other areas where they can farm.
While the removal of farming equipment andthe uprooting of crops in the protected area continue, farmers say they don't knowwhat they'll do once evictions begin. Thefarmers grouped in the Bloque de Campesino had announced a rally in front ofthe National Palace today Thursday to demand a solution for those who'll beleft homeless.
Uncertainty
Quoted by elcaribe.com.do, El Castillo villagespokesman Leonidas Aquino said they've been practically unemployed for fivemonths, since Environment issued the 120-day deadline to vacate the protectedarea. "The minister promised to relocate us, but to this date that we'veyet to know where they'll take us."