More questions for Ex Public Works chief in US$92.0M Odebrecht bribe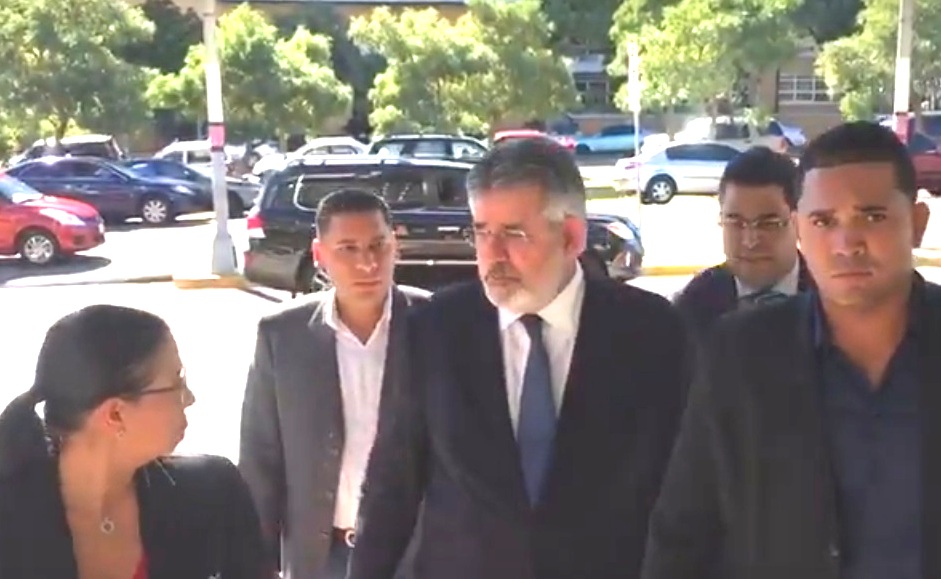 Victor Diaz Rua at Justice Ministry. Videograv elnuevodiario.com.do
Santo Domingo.-  Former Public Works minister Víctor Díaz Rúa, will be questioned in the Justice Ministry at 3:30 pm Tuesday in the case of Odebrecht's admitted bribe of more than US$92.0 million to Dominican officials.
It will be the second time that prosecutors in the bribe case question Díaz, one of the closest collaborators of former president Leonel Fernandez.
The former Public Works minister's son-in-law, Leonardo Guzmán has also been questioned.
It has emerged that with the new interrgation the Office of the Prosecutor will initiate a new phase of depositoins by former officials and lawmakers.
Just yesterday former president Hipólito Mejia denied links to the Odebrecht scandal, and assured that if proven, he would retire from politics and turn over his properties to the State.