Public works costs were ballooned, ruling party senior leader insists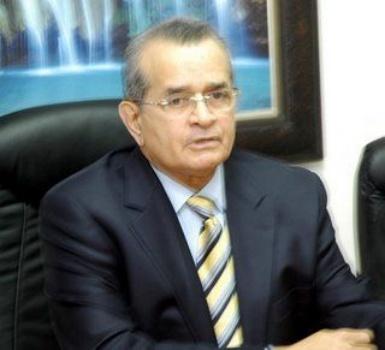 F. Almeyda. File.
Santo Domingo.- Ruling party- PLD- senior leader Felix -Felucho- Jiménez on Tuesday doubled down on his accusation of ballooned costs in public works in the administrations headed by his party, but affirmed that "the thieves are four or five comrades."
"I have said that these colleagues, and those of Leonel (former president Fernandez), have had thousands of PLD members who have been officials and that the thieves are four or five," said the member of the PLD Political Committee.
"I have no doubt that there are ballooned works," he said, and cited the Coral highway, whose initial budget of US$200 million, "went to 400 million."
The former Tourism minister and current president of the refinery Refidomsa, said he didn't expect a response to his statements from colleague Franklin Almeyda, "one which I have never understood, and wasn't expecting it from my partner and friend. He says that I had a particular interest, that I didn't expected. Not only that it is not true, but I won't forgive it. "
On the Coral highway: "At a meeting of the Political Committee I was overwhelmed by the views of three or four engineers before an economist, which is what I am."
Interviewed on Z101FM radio, the official questioned the reaction from Almeyda, who on Monday urged Jiménez to take the evidence to the Office of the Prosecutor. "I don't know why comrade Franklin is offended."