Green movement demands return of money in Odebrecht bribe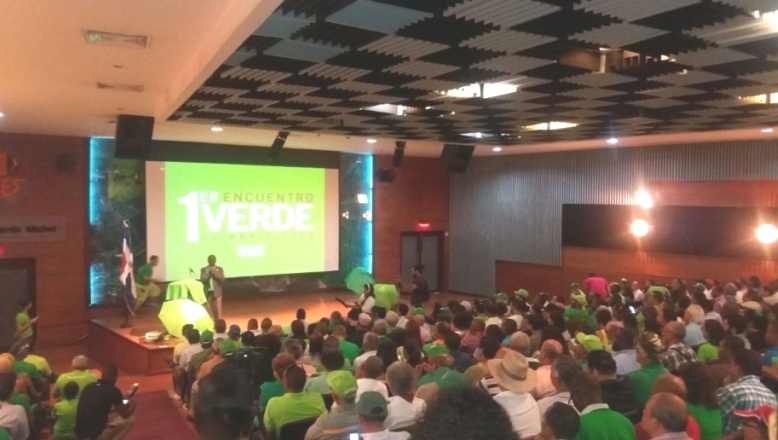 Meeting. Photo elnuevodiario.com.do
Santo Domingo.- The grassroots movement Marcha Verde (Green March) held its first national assembly on Sunday with representatives from social organizations and independent citizens from across the country, to coordinate and strengthen its next actions to end impunity.
It announced regional and provincial mobilizations starting in the next few weeks.
In the movement's meeting the members reiterated its non-partisan, civic character of their demands and objective of sustaining social mobilizations until the Dominican people recover the money stolen through Odebrecht's bribes and ballooned costs of public works, and the termination of the current contracts with the multinational.
The movement said the more than four-hour meeting held in the Santo Domingo State University (UASD) auditorium was organized, respectful and a democratic exchange of ideas.
"The Green March comes out stronger from this first meeting of citizens and social organizations. Already the green of hope, change and transformation of the Dominican Republic is instilled in all provinces and municipalities of the country and will continue to mobilize until ending the regime of corruption and impunity that oppresses us," the group said in a statement to the press.
It said the First Green Meeting national representation was formed by independent citizens and civil society organizations that have participated in the movement's activities since January. "The event is a first step towards the realization of a Green People's Assembly, with which it aims to further enrich the composition and scope of the movement."