US agent could get life for helping smuggle drugs from Dominican Rep.: EFE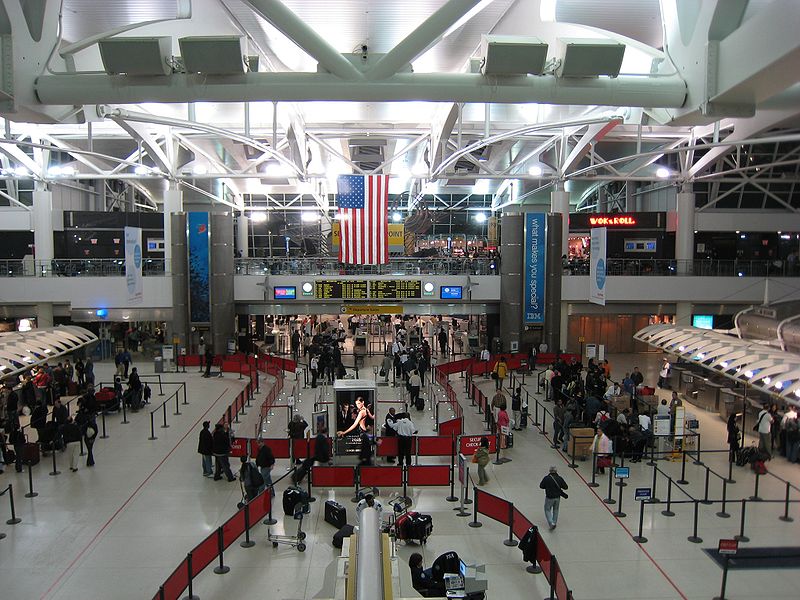 JFK airort Terminal 1. Photo wikipedia.org
New York.- A US Customs agent in New York's JFK airport on Wednesday was charged with conspiring to import more than 45 kilos of cocaine into the country and another 5 kilos into US territory from the Dominican Republic, EFE reports.
The official, Fernando Marte, who appeared in federal district court in Brooklyn today allegedly tried to facilitate the entry of more than 40 kilos of drug helping the smugglers who came from the Caribbean country.
In a statement, the Justice Dept. says Marte, an US CBP officer, approached two individuals at the airport on 7 February while on duty, accompanied them to retrieve two suitcases from the luggage claim area.
The 28-year-old also allegedly helped one of the traffickers pass through the terminal's secondary inspection point.
After registering the pieces however, other customs agents found 45 packages containing cocaine, and further investigations revealed that Marte had escorted another drug dealer from the Dominican Republic in at least one other occasion.
Marte who prosecutors say began facilitating the smuggling of  drugs through JFK in January 2016, faces a minimum of 10 years in jail and a maximum of life in prison if convicted.