Informant says Odebrecht funded Dominican Republic elections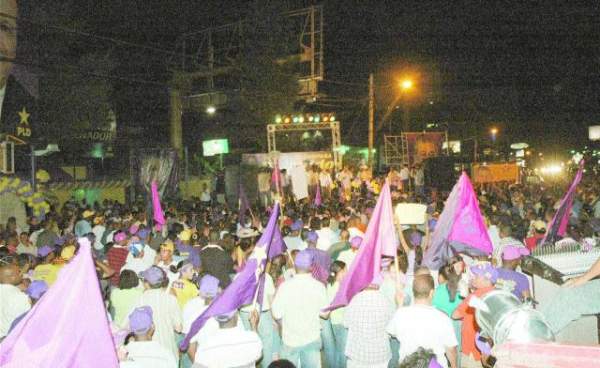 Santo Domingo.- Although Mónica Moura, wife of former campaign adviser for president Danilo Medina and who reportedly handled the financial part of the company Polis Caribe, denied that Odebrecht illegally financed the president's campaigns, the Brazilian company's role in Dominican elections is still unclear.
In one of the most recent documents made public on the Lava Jato probe, informant Luis Eduardo Soares identified as one of the members of the department from which bribes were handled to politicians and business leaders, again referred to the Dominican Republic in the group of countries where campaigns were financed.
The informant was questioned by one of the lawyers of deposed president Dilma Rousseff, in an interrogation in the Supreme Electoral Tribunal (TSE), on the campaigns carried out abroad and if any business leader, linked to one of the companies of those countries, asked for payments in relation to "Feira," a moniker with which the spouses Joao Santana and Mónica Moura were known in Odebrecht accounts.
"I'll name the countries and the gentleman tells me if he remembers or not," said the lawyer Flávio Crocce Caetano, starting with El Salvador.
"I have no knowledge of El Salvador," answered Soares. When I mentioned to him: -Dominican Republic 2012-, he said: -2012, I think so. The inclusion of Dominican among the countries where Odebrecht financed political campaigns had been made by other sources.
In March 2017, the Brazilian press reported that in statements by Hilberto Mascarenhas da Silva to the TSE, the former executive of the "tips" division stated that Santana and Moura were paid for campaigns in El Salvador, Angola, Venezuela, Dominican Republic and Panama.
Another informant who mentioned payments from Odebrecht was Fernando Migliaccio da Silva, who worked in the Division.
He said, during a testimony before the TSE: "We paid her work (Moura's) in the elections – very well done, in fact, her work – from El Salvador, Venezuela, Angola, Brazil, Dominican Republic and Panama."
Hilberto da Silva estimated that in the Structured Operations Division around US$3.39 billion in illegal payments occurred between 2006 and 2014.
Denial
Following Da Silva's statements, Joao Santana's then lawyer, Fabio Tofic Simantob, said there was "no payment from the Norberto Odebrecht company, nor from any other Brazilian group, for the marketing and advertising services of the campaigns of president Danilo Medina," as he stated in a brief message on March 8.
Moreover, Moura, in an interrogation last April 18, before federal judge Sergio Moro, stated that: "Of all the campaigns we did abroad: Panama, Angola, Venezuela … Odebrecht contributed in all those. The only elections in which he never contributed, nor any other Brazilian company contributed, were Dominican Republic, which had no money from Odebrecht, and Argentina's campaigns, which we did three or four and did not contribute at all."