Oscar de la Renta Pediatric Center to help 15,000 kids in the east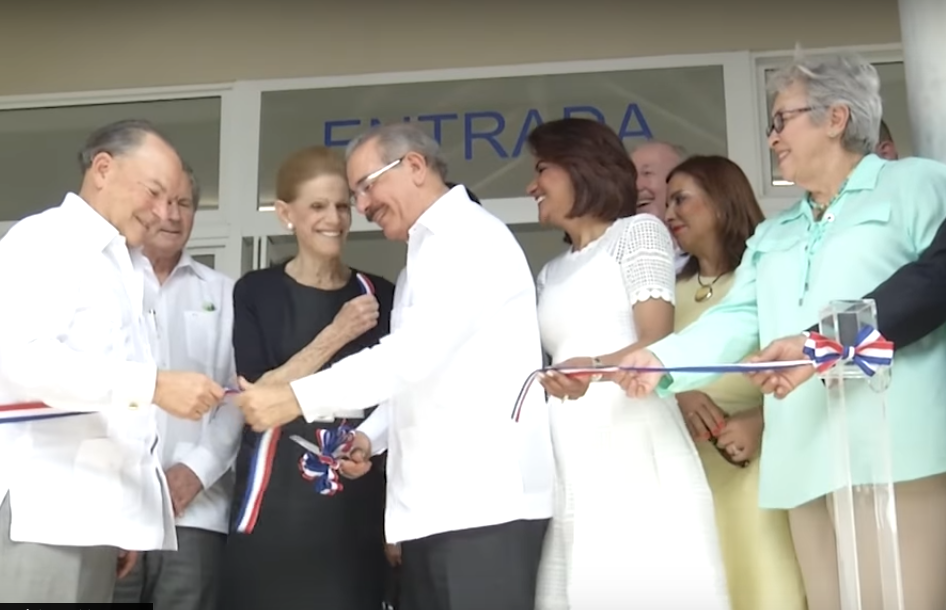 Santo Domingo.- Some 15,000 children from Veron, eastern La Altagracia province will receive free health care through the Oscar de la Renta Pediatric Care Center, inaugurated yesterday in that town by President Danilo Medina.
The center, built under a public-private partnership, has the capacity to serve more than 50 children, from newborns to 15-year-olds, with ambulatory, family, preventive, imaging, laboratory, emergency and dentistry services.
Programs to control all infectious disease will be added afterwards.
The strategic alliance to build the hospital is formed by the Public Health Ministry, the National Health Service and the Grupo Punta Cana Foundation, also the Akron Childrens Hospital of the United States and the Edward Vía College Osteopathic Medicine.
"This center is unique in its class and will positively impact in La Altagracia, since it has been built in an area of ​​easy access to the most impoverished communities. It will also serve to create new urban areas," said Public Health minister Altagracia Guzmán.
"Dominican designer Oscar de la Renta 's generous spirit and his desire to help children will remain forever in the center," said Punta Cana group president Frank Rainieri.
Guzmán said that the primary care model is based on diagnosing the children "and that's where the process begins for any type of referral and future hospitalization."