Prosecution asks more time to investigate Brazil planes bribe case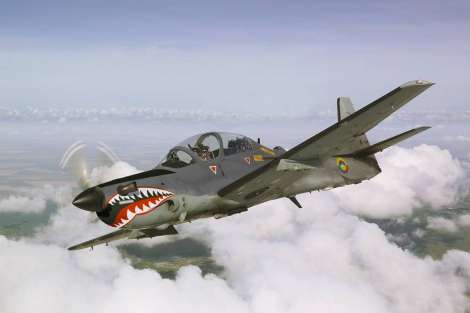 Santo Domingo.- The prosecution on Thurs. asked the National District 3rd Instruction Court to for an additional four months to investigate alleged bribes paid to Dominican officials to buy eight Super Tucano aircraft from Brazilian plane maker Embraer.
José Figueroa, the lawyer for defendant and former Armed Forces minister Pedro Rafael Peña, said despite the fact that today's hearing was set to rule on the prosecution's motion, the co-defendants weren't properly subpoenaed.
He said he went Peña to the Ciudad Neva courthouse to state his case, but judge Yanibet Rivas postponed the hearing until May 18. The hearing was also to revise the pretrial detention of Air Force Col. Carlos Piccini.
In addition to Peña and Piccini, the prosecution charged businessmen Daniel Aquino Hernández and Daniel Aquino Méndez of taking a US$3.5 million bribe from Embraer, which admitted to having paid it to Dominican officials to secure the sale of the combat planes.