Oderecht bribe: Top prosecutor backtracks on revealing names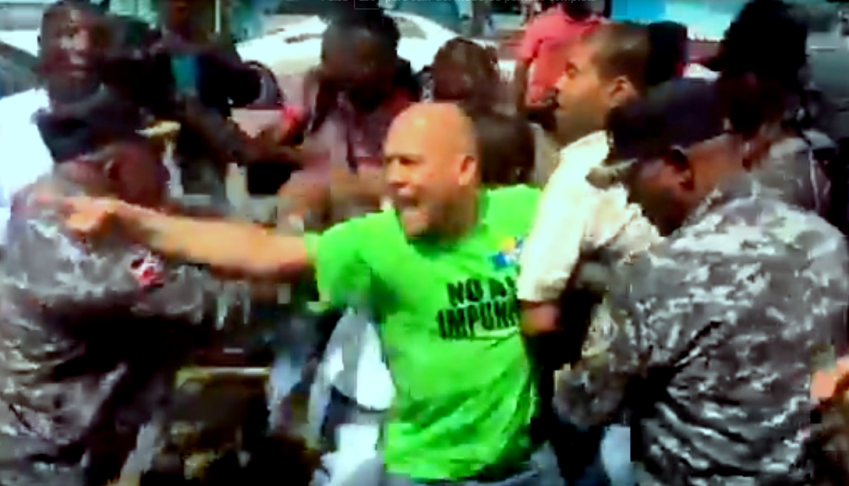 A Green March member in scuffle with polit at Justice Ministry. Videograb elnuevodiario.com.do
Punta Cana, Dominican Republic.- Justice minister Jean Rodríguez on Tuesday said in the Odebrecht US$92.0 million bribe case, the population doesn't expect names, but justice.
The prosecutor's statement contradicts demands by wide sectors of the population and grassroots movements, which are precisely to divulge the names of the officials who took bribes in exchange for lucrative construction contracts.
"The first thing is that people do not expect names, people expect justice and they will have justice," Rodríguez said.
He said as announced, the Justice Ministry will receive the documents with the names of the bribed ones before May 19, but will take some days to translate and disclose them.
"As I indicated almost 30 days ago, that before May 19 the Justice Ministry was to receive the information, this is still in place, at any time before Friday we will receive the documents," Rodríguez said after attending an international gathering on drugs in Bavaro (east).
He added that as soon as they receive the information they will translate it and process it, "but we assure you that we are going to bring to justice all those who are involved in the case."