Green Orchestra concert to raise funds for anticorruption fight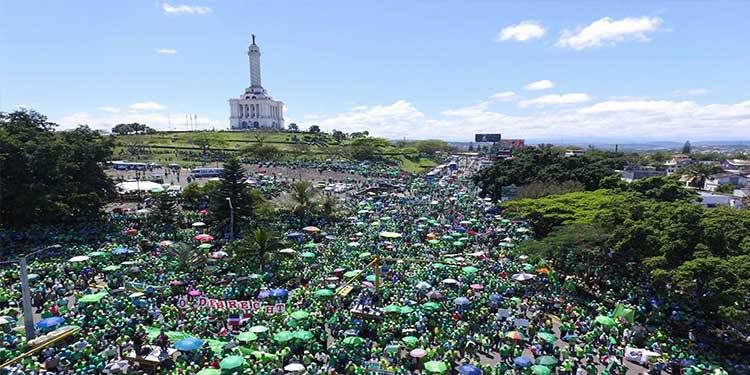 Green March in Santiago, El Monumento in background. Photo Mocanos.net.
Santo Domingo.- The Green Orchestra will perform a concert  at the Malecon's Guibia beach starting 7pm today Friday, to raise funds for the Green Movement which stages the marches against  corruption and impunity.
Group leader Félix Jiménez Campusano said the social music concept has piqued the interest of all Dominicans and will launch their "End of Impunity" production in their first dance party, which contains songs with a great quality, including famous singers in the chorus.
"The purpose is to ignite the flame and the green passion, with love for the people in all corners of the country, especially the neighborhoods and alleys," the activist said.
We blew the whistle on the big thieves, The people awoke, Anthem of the corrupt, The cover-up, Shell game, and Wake up shrimp figure among the tunes in the album.