Dominican Republic Greens want charges in questioned land sale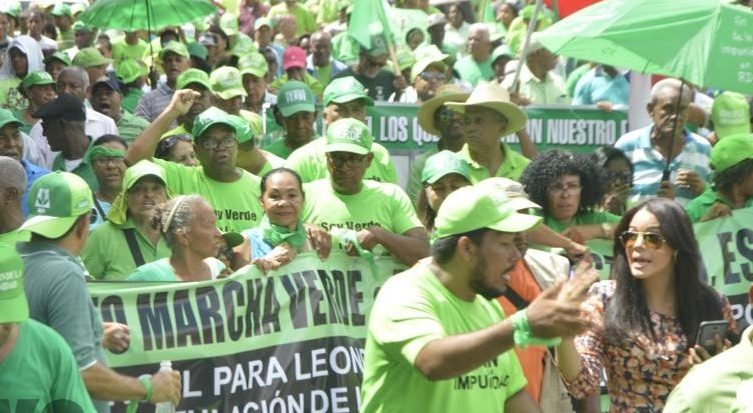 Green March Los Tres Brazos. Photo elnuevodiario.com.do
Santo Domingo.- The Green March on Sunday walked nearly four kilometers through the embattled barrio Los Tres Brazos in Santo Domingo Este, where community leader Milciades Gerardo requested jail for State-owned companies (CORDE) former director Leoncio Almánzar, José de Pool Dominicci, and other officials of the now defunct agency, at the center of a government land sale scandal.
Gerardo also reiterated his request to impeach president Danilo Medina.
The Green March also demanded an audit of the entire construction of the Punta Catalina coal fired power plant, to immediately reassign the contract to another company, not linked to Odebrecht's admitted bribes.
The Green March anticorruption and anti-impunity campaign at the called the sprawling Los Tres Brazos "evidence no. 1 " after the state-owned lands were sold in questioned transactions still under investigation by the Justice Ministry.
Starting early morning the greens walked the narrow streets and alleys of the brrio, calling for the sale of 910,054 square meters of land for RD$80 million, "when its real value is RD$688 million."