Dominican people 'not Big Business' sustain the Green March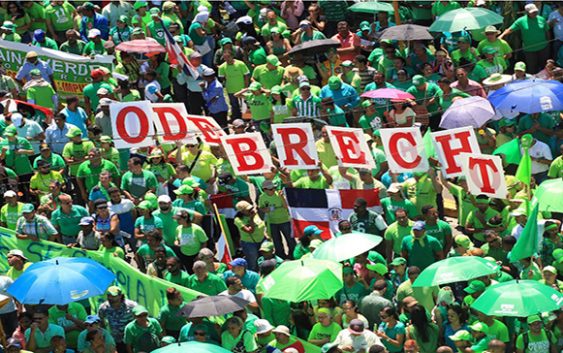 Santo Domingo.- Former presidential candidate Minou Tavárez Mirabal on Wed. said the National Business Council (Conep) as an institution is lying because it has never sustained or supported the Green March.
Nonetheless Tavarez acknowledged that some business leaders have supported the protests with resources. "The largest part of its livelihood comes from the Dominican people who mobilize with their own resources."
The former deputy for the ruling party (PLD) said there are sectors of the media controlled by danilism (supporters of president Danilo Medina) which she affirms sought to discredit the Green March from the start "without success."
"The March has not been distorted and that statements like those of Conep respond to government interests, want to criminalize it".
For the political leader the demand by Dominicans is more than clear: build an independent judiciary and end impunity. "And more so because it's clear that Medina has never shown an interest in justice in the country."
As an example the president of Democratic Choice party cited the National Judiciary Council's composition, which she, in an emailed statement, called "dominated by danilismo."