Top Dominican Republic journalists join Greens in major protest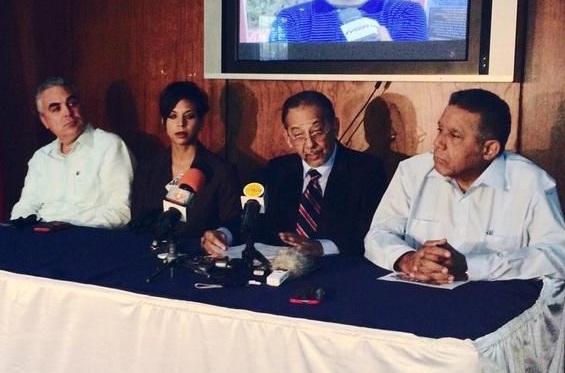 Roberto Cavada, Amelia Deschamps, Huchi Lora, Juan Bolivar Diaz. File Photo
Santo Domingo.- With the motto: "Now it is the need to march" and joined by prominent journalists, the Green March will stage a protest on Santo Domingo's major thoroughfares and other eight countries on Sunday, as an escalation of the fight against impunity and government corruption.
Journalists Huchi Lora, Altagracia Salazar, Juan Bolivar Diaz, Edith Febles and Amelia Dechamps will be joined by top TV personalities Milagros German, Mariasela Alvarez and Manuel Jimenez, in the grassroots group's seventh major mobilization.
Green March spokesman Carlos Pimentel said simultaneous pickets at Dominican embassies will be held in 12 US and European cities by groups of sympathizers. "We're calling on all the people with a green heart, because after six months of mobilization, with different activities, there's no response to the corruption issue."
He said the Odebrecht investigation hasn't included the alleged overvaluations in major public works. "That company is still operating in the country, and no effort has been made to recover the money it paid in bribes."
"We want to reiterate our demands and demonstrate that mobilization is the only way to fight for a change in impunity," Pimentel said.
The march will start at 10am on the corner of Máximo Gómez and Kennedy avenues, until the Centro de los Heroes (La Feria), where shows and concerts will be staged.
Hornets' nest
"It's like a hornet's nest. Everyone is working on this," said Altagracia Salazar, quoted by eldia.com.do.