Dominican Republic seeks trade links with English-speaking Caribbean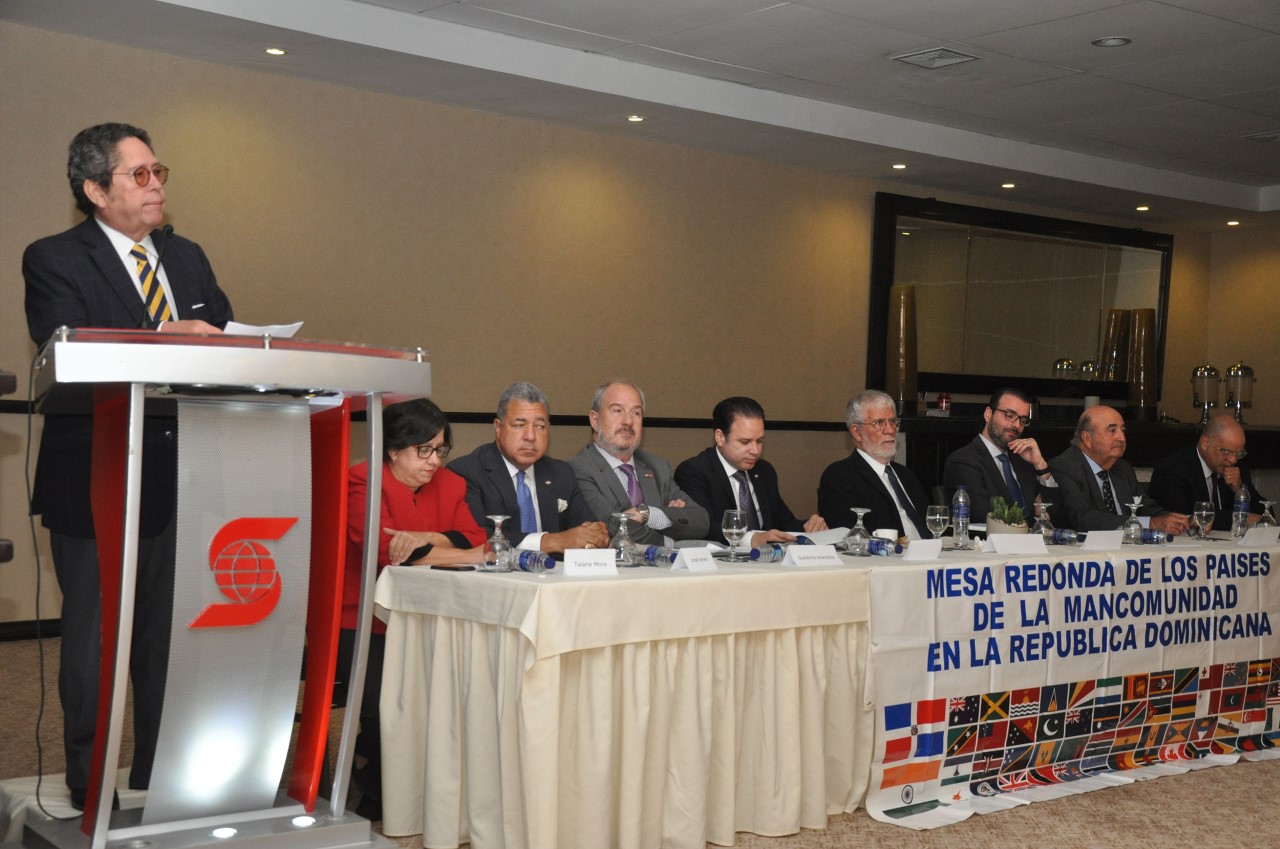 Fernando González at Seminar.
Santo Domingo.- The Dominican Republic is looking at ways to revitalize exports and investments with Jamaica and other countries in the English speaking Caribbean.
According to the president of the Roundtable of Commonwealth in Dominican Republic, Fernando Gonzalez Nicolás, the English speaking Caribbean consumes around US$30 billion yearly in imported products and services.
Speaking at the opening of the seminar – "How to do business with Jamaica," the business leader said the Dominican Republic exports only US$180 million in products to Jamaica and other English speaking countries in the region.
He said there is a need for strong ties with the main economic conglomerates in the region.
"If we, the Dominican Republic, create business relations with Grace Kennedy and Jamaica Producers of Jamaica; Goddards in Barbados; Massy and ANSA McAL in Trinidad; Demerara in Guyana and other of the Caribbean's most important consortiums, we could secure that part of the market of this zone in a more effective and economic manner."
Gonzalez also said that in recent weeks the government has prioritized trade relations with member states of the Caribbean Community (CARICOM) and expressed support for president Danilo Medina's new policy towards the Caribbean.
"This seminar is an initiative to contribute to raise awareness in the government and the private sector that the Caribbean markets are natural with those of the Dominican Republic, and that the experiences we acquire with them can be valuable to conquer other international markets in more distant places in the world," he said.
Among the measures González cited to revitalize exports and investments in the Caribbean, figure the organization of more joint official-private sector trade missions, as well as organizing Santo Domingo events to attract buyers and investors from the region.
He added that the trade areas of the embassies in Jamaica and Trinidad and Tobago must be activated, as well as participate more actively in regional fairs, to showcase Dominican exports.