Top official trumps envoy on Dominican-Haiti police force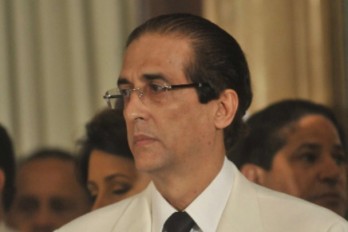 G. Montalvo. File
Santo Domingo.- Presidency chief of staff, Gustavo Montalvo, on Fri. contradicted an ambassador's statement of an effort to form a joint Dominican Republic -Haiti police force.
"What does exist is collaboration between the different security agencies and exchange of information to prosecute crime," the official tweeted.
"There has never been and will never be a joint police force," Montalvo said, noting that each nation has complete sovereignty in shaping its law forcers and the protection of their borders, "and that's the way we'll continue."
Dominican ambassador to Haiti Alberto Despradel on Thur. said that Haitian and Dominican police along with the UN work to create a border police force that will be in charge of the security and surveillance along the border.
The initiative, with the Canadian government's cooperation, seeks to combat and prevent organized crime, according to Despradel.