Ex-cop linked to dozens of murders 'lured out of hiding,' held without bail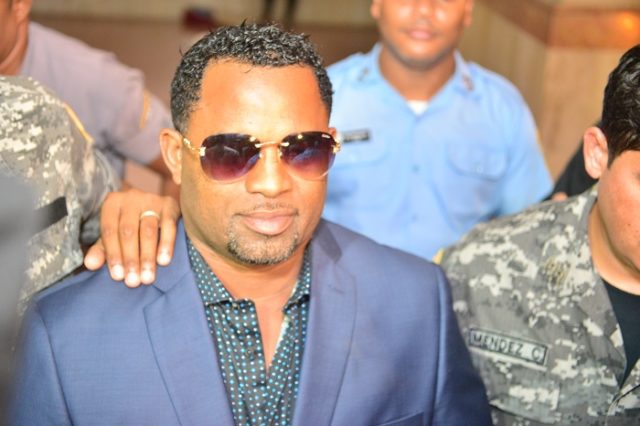 Fernando de los Santos, La Soga, Photo elnuevodiario.com.do
Santiago.- A Santiago judge on Fri. sent former police Lt. Fernando de los Santos "La Soga" (the rope) to three months of pretrial detention, charged with two homicides in 2011 and is also a suspect in dozens more.
After the hearing, de los Santos said he's satisfied with the ruling and that the investigation is going to reveal the truth.
He stressed his interest in rejoining the Police, because ini his view society needs his presence because of the current high crime rate.
Lured
According to local media, a trap sprung by the authorities led to the capture of "La Soga," who was lured out of hiding by offering him his return to the National Police as a captain.
De los Santos will be held in National Police Special Operations holding facility.