Dominican Republic hotel blitz relentless with US$130.0M resort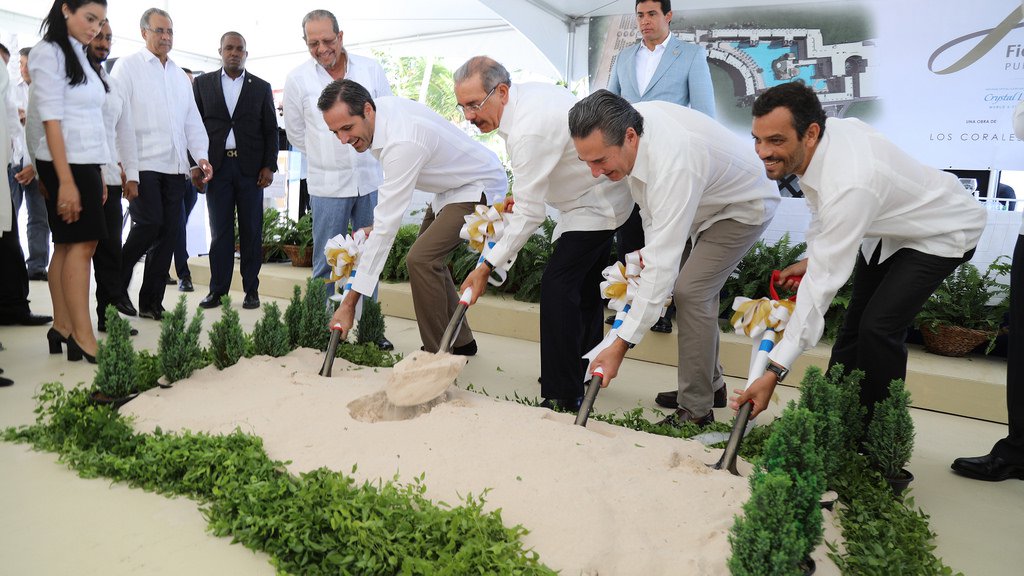 Punta Cana, Dominican Republic.- President Danilo Medina on Mon. headed groundbreaking for the all Inclusive Grand Fiesta Americana hotel Punta Cana Los Corales, to be built at a cost of US$130.0 million, to be finished in 18 months.
It's the Dominican Republic's first property operated by Posadas, and will feature 554 luxury rooms, with a prime location on Bávaro beach.
The project, located 20 minutes from Punta Cana International Airport, is the latest in a blitz of groundbreaking and ribbon cuttings of hotels and other lodging facilities by Medina in Punta Cana
Dominicans' gentle nature
Geovanny Ricotti, CEO Los Corales Development, stressed the country's development and economic growth. He said the Dominican Republic has experienced healthy and solid growth in recent years.
He also thanked Medina for the supporting hotel investment initiatives, and praised the "gentle nature of the Dominican which favors tourism."