Greed led to arrest of 2 colonels in La Romana airport drug bust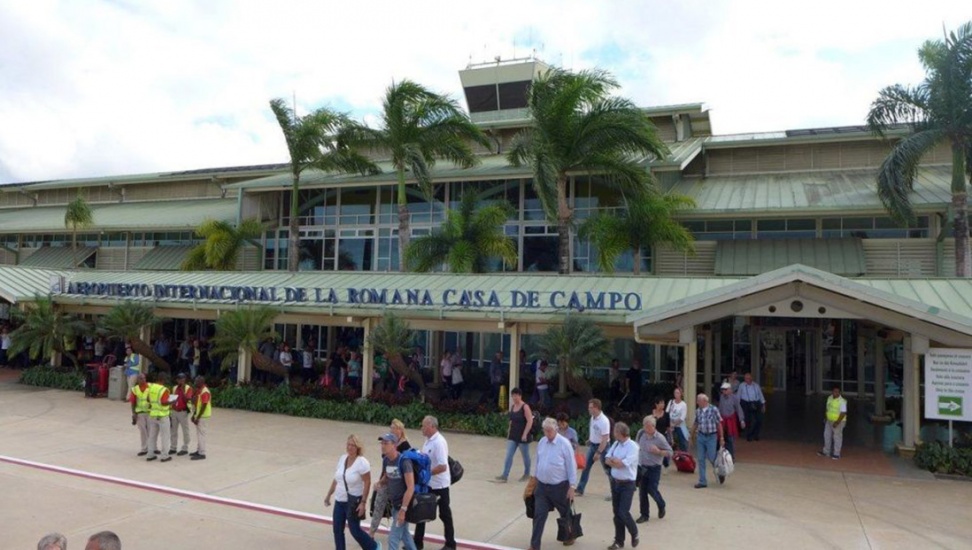 La Romana Airport. Photo courtesy of lanaciondominicana.net.jpg
Santo Domingo.- A drug cartel paid US$500,000 in bribes to military officers, including two colonels, and workers at La Romana Airport (east), to let land a small plane from Cartagena, Colombia, loaded with 625 kilos of cocaine , on the night of October 24, a military source quoted by elnacional.com.do said on Wed.
The investigators in the case of the drug that entered the country and reportedly reshipped to Europe and the US, had recommended charges and the termination of colonels Domingo Figuereo, of the Air Force and Robert Antonio Ramírez, of the Army, accused heading the smuggling operation.
Figuereo was head of security at the airport while Ramirez was in charge of Antinarcotics (DNCD) at the terminal. Also fired and charged were Police Lt. Andrés Lorenzo Castillo and military contractor Emmanuel Cruz.
"The case exploded because the two colonels split most of the money among themselves, and that brought displeasure among the subordinates, employees of the airport who got involved and reported the irregular action to their superiors," the source said.
To facilitate the landing of the plane which unloaded 625 kilos on October 24, the Cesac director in La Romana, "crashed" the terminal's surveillance system in complicity with the head of the local DNCD and other employees and members of the military.