Venezuela official upbeat on definitive pact with opposition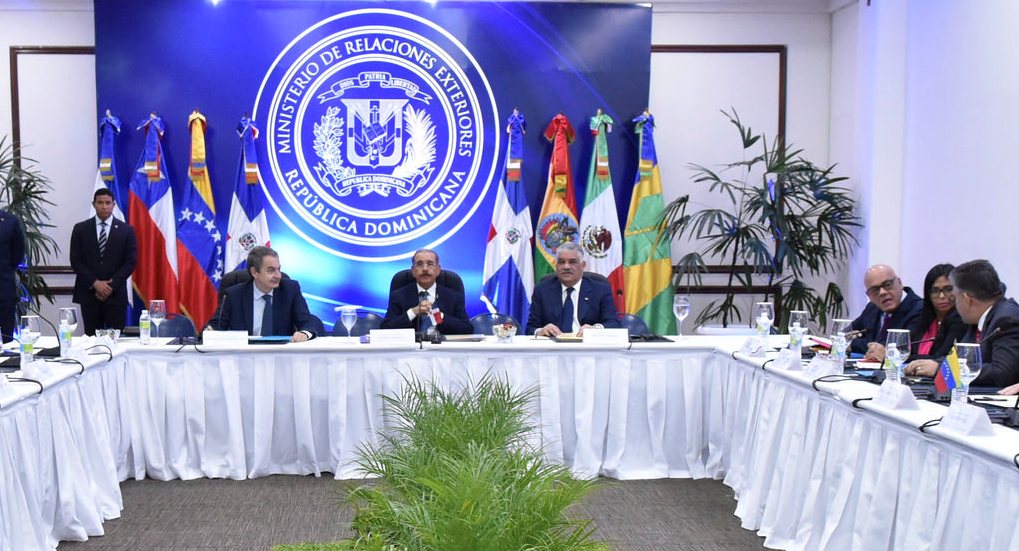 Foreign Ministry, Venezuela talks
Santo Domingo.- Venezuelan Communication minister, Jorge Rodríguez, on Fri. expressed confidence  that the resumed talks with his country's opposition are leading to a definitive agreement.
He said they've come with the best of spirits and that president Nicolás Maduro insists on seeking a way to reach an agreement of peaceful coexistence.
"We always come with the best of spirits, we are insistent, we are stubborn, we're persistent. I suspect and I think we are going towards a definitive agreement with the opposition," said Rodriguez when he arrived at the Dominican Foreign Ministry, site of the talks.
He said they'll be working on the operative part today to establish the "operationalization mechanisms" of the six points under discussion; food, medicines for the Venezuelan people and the electoral process among them.
The Venezuelan official said Maduro sends a message of thanks to president Danilo Medina, the Dominican people, the members of the mediation commission and the countries which accompany them in the talks.