Venezuela cartel headed major drug hauls from Dominican Republic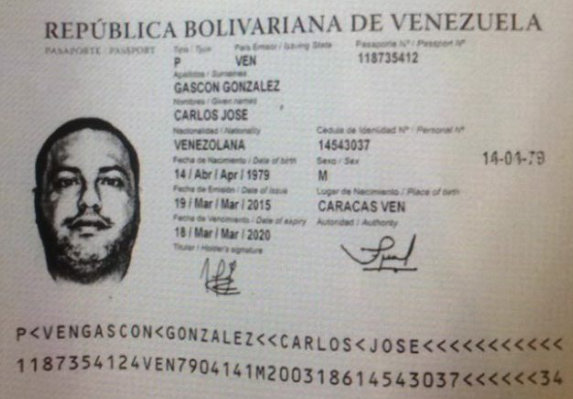 Photo courtesy of http://aserne.blogspot.com
Santo Domingo.- A Venezuelan who was sent to one year of pretrial detention for his alleged links to the murder of two Dutchmen, is also suspected by authorities as an important piece in the "Malecón Cartel."
According to authorities, Carlos José Gascón González (El Goncho), arrested by Criminal Investigations (Dicrim) officers on December 29 in the capital, headed a branch of the crime ring that operated in the Caribbean, Europe and the United States.
An El Seybo District (east) judge remanded the defendant and alllowed the prosecution to widen the investigation because of the death of the foreigners.
Investigators will question the accused In the next few days into the ramifications and other possible implicated criminal structure directed by the Venezuelan Joel Palmar 'El Apostador' (the Gambler), arrested in Colombia on December 11, 2017.
Police arrested Gascón González after an investigations into the deaths of the Dutchmen Rachid Benbouker, 34, and Cuma Ceviz, 36, whose bodies were found in a grave in a cane field near El Seibo.
Englishman Joseph Murphy was arrested in Colombia, and the Venezuelan Francia Angelina Herrera, was detained in an airport in Spain in connection to the murders. Both are pending extradition.
Moreover, the Spaniard Erick Padrón is also in custody, in a jail in the city of Higuey (east), since July 3, whereas two men, Curacao nationals are still on the loose.
Investigation
The National Police said the investigation continues to identivy the others involved.
The "Malecón Cartel" allegedly smuggled two tons of cocaine into the country between 2015 and 2016.